Date: June 2018
Location: Forest of Rambouillet, 40 mins from Paris, France
Name: Le Barn – opened June 2018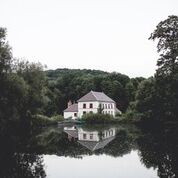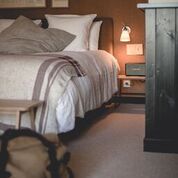 No. of Keys: 71
Owner: a JV between hotelier Edouard Daehn, of Marugal Hotel Management and owner William Kriegel, Franco-American entrepreneur passionate about horses and founder of Le Haras de la Cense.
Le Haras de La Cense is a stud farm and learning centre for horsemanship at the heart of the Forest of Rambouillet, set in a 200-hectare domain.
Le Barn is the next chapter in the story of a 19th century farm on the La Cense estate: of its sheepfold, its mill and two magnificent iron and steel agricultural barns.
The vision behind Le Barn is to create a brand new hospitality experience, far removed from existing stereotypes, in tune with contemporary aspirations, with nature at its heart.
Marugal Hotel Management, founded by Pablo Carrington, specialises in independent one-off hotels, including Cap Rocat, Mallorca and more recently Akelarre, San Sebastian and Le Relais de Chambord in the Loire Valley.
Partner Edouard Daehn explains, "Le Barn a modern vision of quality time spent together."
To create Le Barn, the DNA of the farm is being subtly preserved. The two original barns'
Eiffel-like structures have been transformed into accommodation. The old mill house is being bought back to life, and new buildings are inspired by agricultural architecture.
This evolution, conceived and developed with Studio be-poles and landscape architect Daphne
Charles – Le Franc, embodies a modern and sustainable vision of hospitality.
Le Barn is set in an open landscape just asking to be explored – on foot, by bike or on the saddle. Guests are immediately in touch with the changing seasons, the great outdoors and local wildlife – horses, hares, herons and deer roam free, peacefully across the landscape.
There will be an outdoor cinema, library and endless activities: from cooking classes and mixology, to fishing and outdoor ball games. With no check-out time imposed on Sundays, the hotel brings a new meaning to long weekend.
As Edouard Daehn says, "We envisage Le Barn as an alternative to owning your own country house. The idea is to build up a community of like-minded guests, who see the place as their second home."
Le Barn will produce its own vegetables, fruit and herbs – using the market gardening approach – cooked in a seasonal kitchen and served up in the country bistro. Guests will be able to help out in the garden and eat their home-grown food when they return to Le Barn.
THPT Comment: A new breed of hotel/hotelier emerges with this project…similar in nature to the UK's Robin Hutson with his Pig hotels, Paul Williams in North Wales with Plas Glynllifon, hotels that give back to the environment, what they take! Love the stay as long as you like Sunday concept.