Date: July 2018
Location: Bentonville, Ark.; Cincinnati; Durham, N.C.; Kansas City, Mo.; Lexington, Ky.; Louisville; Nashville; and Oklahoma City; with three more in development in Des Moines, Iowa.; Miami; and Chicago, all in the USA
Name: 8 hotels…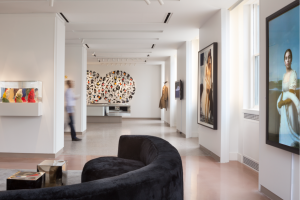 No. of Keys:
Seller: 21c Museum Hotels, the Louisville, Kentucky based hospitality management company that combines museums and hotels into a unified concept, founded 12 years ago by art collectors Laura Lee Brown and Steve Wilson, who rehabilitated a series of 19th-century warehouses in Louisville's downtown arts and theatre district to open the first property under the brand name.
21c Museum Hotels co-founders Brown and Wilson, who stepped down as CEO last September, will retain a 15-percent stake in the company, and are expected to remain "closely involved" in supporting the brand.
Since stepping down, Wilson has acted in an advisory capacity to help develop the brand further and expand its collection of contemporary art.
Buyer: AccorHotels has signed an agreement to acquire 85 percent of 21c Museum Hotels, due to be completed in the third quarter of 2018.
The brand will continue to be led by President and CEO Craig Greenberg, and the brand's corporate headquarters will remain in Louisville.
They said: "We are confident that the unique spirit of 21c will not only be preserved, but will flourish within the MGallery collection of boutique hotels.
21c will continue to bring the work of today's most dynamic and engaging contemporary artists to the public, and this partnership will be a tremendous boost for 21c's continued development in North America and abroad. We are extremely excited to see what the future holds."
As part of the agreement, AccorHotels will support 21c Museum Hotels in terms of development opportunities, increased sales and marketing exposure, and access to its distribution network.
"Together, we have a tremendous opportunity to grow the 21c brand, as well as introduce MGallery into the North American market, building both brand equities," said Kevin Frid, COO for North & Central America, AccorHotels, in a statement.
"This strategic acquisition marks a new step in AccorHotels' strategy of being the leading player in the luxury and lifestyle segment in North America."
Once the deal is finalised, the 21c Museum Hotels will join AccorHotels' boutique MGallery collection, marking the debut of the MGallery brand in the North American market.
Price: US$51m for 85%
Price per Key:
THPT Comment: It must be Wednesday! This year alone, the Paris-based hospitality giant signed deals to acquire Atton hotels across Chile, Peru, Colombia and Florida; Switzerland's Movenpick Hotels; a 50-percent stake in South Africa's Mantis Hotels; and completed its integration of Australia's Mantra Hotel…..and the news comes just over a month after they announced plans to take a 50-percent stake in Sam Nazarian's SBE Entertainment Group, which also owns the Morgans Hotel Group.
Now, the company is setting its sights on a region where it has a decidedly limited presence: the American Southeast and Midwest.
The plan makes sense. For the first half of 2018, AccorHotels properties in North America, Central America and the Caribbean recorded a "sharp increase" of 15.9 percent in hotel services management and franchise revenue—a strong incentive to expand further in this market.
First Seen: Hotel Management