Date: February 2018
Location: Castellón, Elche, Getafe, Granada, Jerez de la Frontera, Oviedo and Rubí (Barcelona).
Name: We guess the hotels will rebrand to B&B?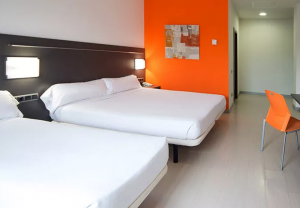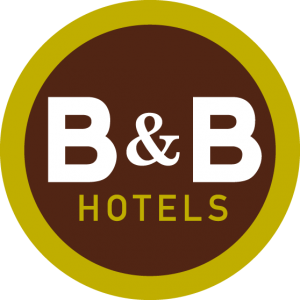 No. of Keys: 600
Seller: H2 Hoteles, who are now left with just three hotels – H2 Sant Cugat (Barcelona), H2 Fuenlabrada (Madrid) and H2 Ávila–, as well as apartments in Cáceres.
Buyer: B&B Hotels –owned by the private equity fund PAI Partners. The French group, which arrived in the country in 2015 with the purchase of four hotels and, one year later, purchased the low-cost chain Sidorme, has incorporated seven new establishments from the Catalan H2 Hoteles chain into its portfolio. Two of the properties have been included as owned assets and the other five are rental arrangements (20 years left to run), and owned by AC Hotels.
With this operation, the company specialising in low-cost hotels now operates 29 establishments in the domestic (Spain) market, comprising more than 2,700 rooms.
The Director General of B&B Hotels Spain and Portugal is Jairo González. In terms of growth plans, he expressed his intention to continue to increase his firm's presence in Spain. "We have more than 20 projects under development in different degrees of maturity in the Iberian Peninsula.
In Portugal, for example, we expect to announce more news soon. We forecast that we will have more than 50 establishments by the end of 2019", said González.
B&B's roadmap in Spain allowed the firm to triple its revenues last year to reach €30 million. Besides Spain, B&B Hotels Group has a presence in France, Germany, Italy, Poland, Morocco, the Czech Republic and Brazil. The company's plans involve strengthening its world network to reach 600 hotels by 2020, with around 50,000 rooms.
THPT Comment: Interesting B&B Hotels operate in several countries in Europe (as well as Morocco & Brasil) but not in the UK…is that because of the predominance of the budget chains such as Premier Inn and Travelodge?
B&B Hotels started in Brittany, France in 1990. It has since opened hotels in Germany, Italy, Morocco, Poland, and Portugal, and has over 300 hotels across Europe. In 2010, it was acquired by the Carlyle Group for €480 million. Carlyle, an equity house that owns brands and stakes in hundreds of companies globally, such as Addison Lee taxis in the UK, the AA in Ireland, Inca rail in Peru and Global Jet Capital in the USA.
First Seen: Expansion via Aura Real Estate