Main Photo: Porto Carras Grand Resort
Date: April 2020
Location: Halkidiki, Northern Greece

Name: Porto Carras Grand Resort comprising: Villa Galini, Meliton, Sithonia, Marina Village & Yacht Club and the Domaine Porto Carras.
No. of Keys: Just shy of 1,000
Seller: Technical Olympic Group, the resort was the brainchild of Yiannis Carras, constructed in 1973 and acquired in 1999 by Technical Olympic Group, controlled by the Stengos family. It is considered one of the biggest and best-equipped tourism facilities in Europe.
Buyer: Belterra Investments belonging to Russian billionaire, Ivan Savvidis, who reached an agreement in principle for the sale of the historic Porto Carras Grand Resort in Halkidiki, northern Greece for the sum of 205 million euros.
According to the announcement by Technical Olympic Group on the Athens Stock Exchange, the deal foresees the sale of shares belonging to subsidiaries associated with the operation of Porto Carras including the Domaine Porto Carras, it's golf course and marina as well as assets related to the operation of the resort and the shares of all the above companies belonging to persons associated with the company.
Today, it includes four hotels – Villa Galini, Meliton, Sithonia, Marina Village & Yacht Club – 14 restaurants, 4 bars and lounges as well as 3 pool bars,conference centres, a casino, a marina, thalassotherapy and spa centres, an 18-hole, Par 72 golf course, 100 residential units, a winery and the Domaine Porto Carras – all of which will now pass to the new owner. The site is 1,700 hectares.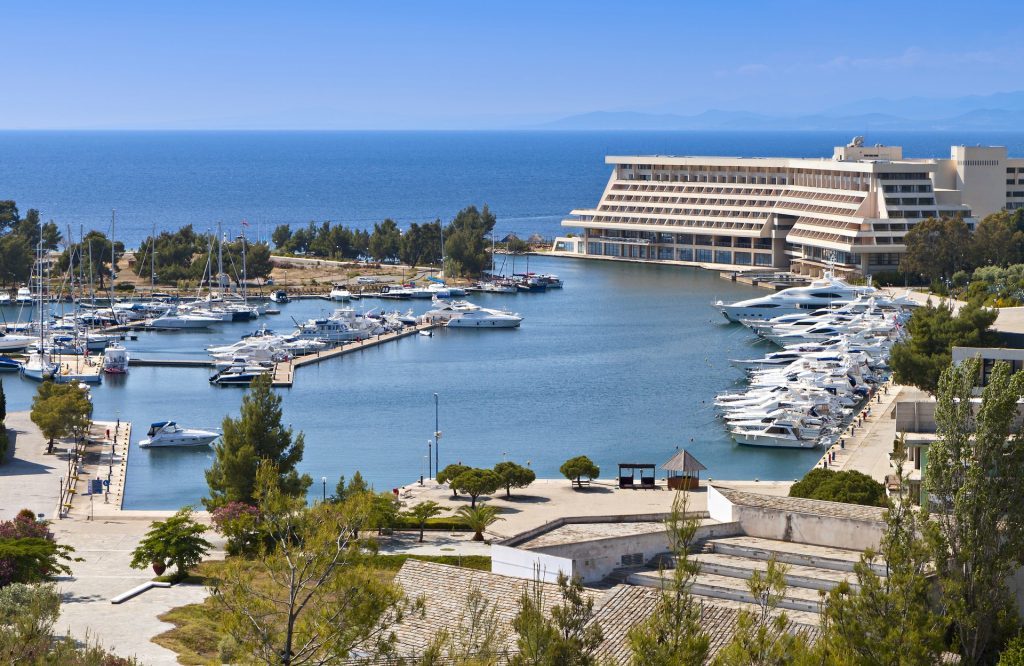 Terms of the agreement include full due diligence actions by the buyer. The deal does not include the Porto Carras construction arm.
Given that no new Covid-19 restrictions are imposed for the operation of resorts in Greece, the Porto Carras Grand Resort is scheduled to open for the summer season on May 20.
Price: €205m
Price per Key: €206,000
THPT Comment: The surprise to THPT is that resorts in Greece are not under lockdown rules! Great sounding resort and good to see the deal going through this week, as the deal started in November 2019.
First Seen: Greek Travel Pages
The Hotel Property Team (THPT) is a small group of highly experienced business professionals. Between us, we provide a range of skills and experience which is directly relevant to those involved in the hotel property market.
For more information – Visit www.thpt.co.uk or email info@thpt.co.uk