Date: August 2018
Location: Global
Name: Radisson Hospitality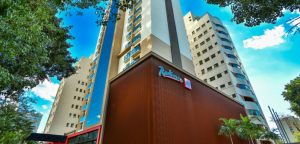 No. of Keys:
Seller: HNA Tourism is selling Radisson Hospitality AB
Buyer: A consortium led by Jin Jiang International Holdings Co. Ltd.
In the deal, the consortium agreed to buy 51.15% of the outstanding shares of Nasdaq Stockholm-listed Radisson Hospitality AB at $3.87 per share, or a total of about $332 million.
The buyer would purchase an additional 18.5% stake in Radisson Hospitality that HNA Sweden has pledged and transferred to a lender as security for a loan, the companies said in a release.
After the share purchase, the consortium would also acquire 100% of Radisson Holdings Inc. for an undisclosed amount.
The sale comes at a time when HNA has been selling off many of the companies it acquired in a spending spree two years ago, including Park Hotels & Resorts, Hilton and NH Hotel Group.
State-owned Jin Jiang International Holdings Co. Ltd., headquartered in Shanghai, is the largest hotel group in China. It has more than 380 hotels and inns affiliated to it and under its management in major Chinese cities….and owns 12% of Accor.
The purchase would make Jin Jiang the seventh-biggest hotel company in the world, with 344,000 rooms, according to lodging-data provider STR.
THPT Comment: The big guys continue to play Monopoly with real money!
Though total value of the sale wasn't disclosed, Bloomberg reported earlier this month that Radisson could fetch at least $2 billion.
First Seen: Hotel Business