Main Photo: The Fantauzzo, built into the rockface underneath Brisbane's Story Bridge
Date: September 2020
Location: By Brisbane's Story Bridge and overlooking the Howard Smith Wharves entertainment complex, Queensland, Australia
Name: The Fantauzzo, to be renamed by the new owners
No. of Keys: 166 Suites
Seller: The Deague Group, a 160-year old property development company, with a great history. The hotel opened in 2019. Their main activity is commercial, with five other art hotels in Melbourne/South Australia.
Buyer: Syrian billionaire Ghassan Aboud, owner of the Crystalbrook Collection portfolio. Accor's Art Series Group property in Brisbane – the Fantauzzo – will rebrand under a new operating name after the hotel was acquired.
In one of the first major hotel sales to take place during the COVID-19 pandemic, the sale was negotiated by CBRE. Settlement and the transfer of title will take place in early 2021, with the hotel to trade under Crystalbrook Collection until a new name is announced.
The acquisition will see Crystalbrook expand into Brisbane for the first time, with its new property to become its fourth in Queensland, joining Cairns stablemates Riley, Bailey and the soon-to-open Flynn.
The Fantauzzo is one of Brisbane's most architecturally innovative and stunning properties, having been essentially carved and built into the rockface underneath the city's Story Bridge and overlooking the Howard Smith Wharves entertainment complex.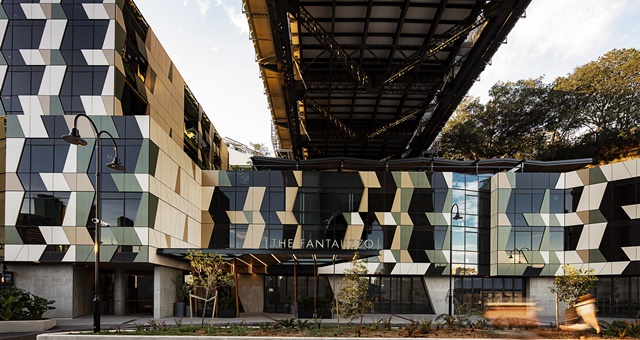 Crystalbrook Collection Interim CEO, Geoff York, said the Fantauzzo was a seamless fit with the company's portfolio. The hotel is unique, full of personality and we love the location in the cultural hub of Howard Smith Wharves," York said.
"Australia's east coast is unlike anything else in the world, and as a company we are pleased to be able to invest in and support the Australian tourism industry," Aboud agreed. "Brisbane was the next logical step for us."
"Brisbane owners are well positioned to capitalise on a hotel market recovery given the city's limited supply pipeline, with only the Queens Wharf and Hotel Indigo projects set to open in the near term," CBRE's Wayne Bunz said.
THPT Comment: That bridge is pretty close! Congrats to both parties…they seem to have a mutual love of art in their hotels.
First Seen: Hotel Management Australia
The Hotel Property Team (THPT) is a small group of highly experienced business professionals. Between us, we provide a range of skills and experience which is directly relevant to those involved in the hotel property market.
For more information – Visit www.thpt.co.uk or email info@thpt.co.uk