Date: August 2018
Location: Aldgate, The City, London, UK
Name: Clayton Hotel Aldgate London – opening 2018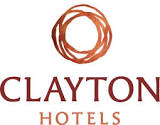 No. of Keys: 212
Seller: They bought the share capital of Hintergard Ltd… from Aldgate Hotel Holdco LLC, an investment vehicle of an international private equity real estate investor.
We believe that Jeffrey Kaplan and J Andrew McDaniel, via their firm Meadow Partners, were the principals of Aldgate Hotel Holdco…
Meadow Partners has acquired and asset managed existing properties and planned developments aggregating more than 6.5 million square feet, encompassing more than 3.5 million square feet of commercial space, 3,400 multi-family residential units and 805 hotel rooms.
Hintergard owns the 300-year leasehold interest of a Aldgate hotel under development. The deal is conditional on the completion of the hotel to an agreed specification.
Buyer: Dalata Hotel Group has bought a long leasehold (300 years) of the hotel under development.
Construction of the hotel, which will be branded Clayton Hotel Aldgate London, is expected to be completed and operational towards the end of this year.
It will have a restaurant, bar and access to a fitness centre. It will be located adjacent to Aldgate East Underground Station and in close proximity to the new Liverpool Street and Whitechapel Crossrail stations, both of which are scheduled to open in December 2018.
The transaction will be funded by an additional debt facility which has been secured from the company's existing banks.
Dermot Crowley, deputy chief executive at Dalata, said: "We are delighted to secure this new hotel in Aldgate, London.
We already successfully operate two Clayton hotels in the Greater London area at Chiswick and Cricklewood.
This new hotel gives us a presence in a key central location within the city and is ideally located for corporate customers who want to be close to the City of London and leisure guests visiting the many attractions that the city has to offer.
CBRE advised Dalata on the acquisition. Dalata has a pipeline of almost 2,000 rooms across UK cities, including London, Birmingham, Glasgow, Manchester and Bristol.
Price: £91m
Price per Key: £429,245
THPT Comment: Great move for Dalata, to give it their first hotel in Central London.
First Seen: Property Week