Date: December 2015
Location: Bristol, Brighton, Cheltenham and Exeter
Names: Was Avon Gorge, Bristol (to re-open Spring 2018 as the The Avon Gorge by Hotel du Vin), Magdalen Chapter Exeter (now the Hotel du Vin Exeter, in 2016), Montpellier Chapter Cheltenham (now a Malmaison), Hotel Seattle Brighton (now The Malmaison Brighton in 2016, but started life as a Holiday Inn Express in 2003 ans sold to Swire in 2006).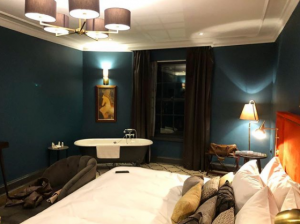 No.of Keys: 265
Selller: Swire Properties Hotels Holdings, made a small in and out of hotels in the UK, but remain at top-end boutique scene with East Hotels in Miami, Beijing, Hong Kong, The Temple House in Chengdu, The Upper House, also in HK and The Opposite House in Beijing.
Buyer: Frasers Hospitality, under the Hotel du Vin/Malmaison brands, just five months after buying the whole group in June 2015. Choe Peng Sum, CEO of Frasers said at the time (December 2015) that wanted 30,000 keys by 2019.
Price: £36.1m
Price per Key: £136,226
THPT Comment: Wonder how long they will keep the two brands alive…we believe they will expand the brands into the rest of Europe. Given they bought the main brand at £175k a key (already done up to a good standard), shows how prices went up in such a short period of time.
First Seen: The Caterer