Main Photo: The new Kimpton Hotel in Bangkok
Date: September 2020
Locations: Bangkok, Thailand and Tokyo, Japan

Name: Kimpton Maa-Lai Bangkok and Kimpton Shinjuku Tokyo – opening October 2020
No. of Keys: Bangkok: 362 including 131 serviced residences. Tokyo: 151
Seller: TBA
Buyer: InterContinental Hotels Group (IHG) will debut its luxury boutique brand Kimpton Hotels & Restaurants in two new markets next month, with Kimpton Maa-Lai Bangkok opening in Thailand on 1 October 2020 and Kimpton Shinjuku Tokyo opening in Japan on 2 October 2020.
IHG has signed a management agreement with Siam Sindhorn to debut the first Kimpton hotel in Thailand, and second across the South East Asia and Korea region.
Kimpton Maa-Lai Bangkok, the first hotel in South East Asia for the brand, will open in the Thai capital at the heart of the Langsuan area and next to Lumpini Park. The hotel will feature 362 rooms, including 131 serviced residences, and a variety of F&B outlets.
Inspired by New York's art and fashion scene, the Kimpton Shinjuku Tokyo is located close to the iconic Shibuya Crossing and Shinjuku Station.
IHG's partner, Tsukada Global Holdings Inc, is one of the leading hospitality companies in Japan, with a focus on actively developing its hotel, restaurant, bridal, wellness and relaxation businesses.
They are a long-time IHG development partner, and own four hotels including InterContinental Tokyo Bay and The Strings by InterContinental Tokyo.
Kimpton Shinjuku Tokyo will offer 151 guest rooms, two F&B outlets, three meeting and event spaces, a health and fitness centre, and a chapel on level 16 doubling as an immersive art gallery for exclusive exhibits.
Kimpton Hotels & Restaurants was acquired by IHG in 2015 and has since seen exciting growth beyond the US into Greater China and Europe. The brand is set to continue its momentum with over 30 new hotels in destinations including Bali and Paris in April 2021, and Hong Kong and in Malaysia in 2023.
THPT Comment: Kimpton doing well, under it's ownership by IHG….known for their boutique hotels, interesting that Bangkok is 362 rooms and apartments, in a very tall tower block!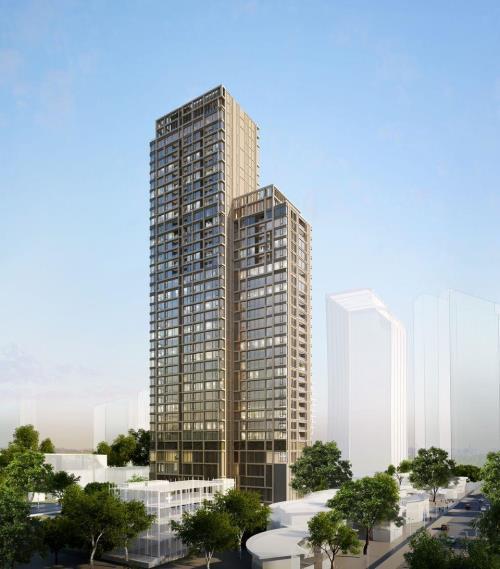 First Seen: Travel Daily Media
The Hotel Property Team (THPT) is a small group of highly experienced business professionals. Between us, we provide a range of skills and experience which is directly relevant to those involved in the hotel property market.
For more information – Visit www.thpt.co.uk or email info@thpt.co.uk