Date: July 2018
Location: India
Name: FabHotels & OyoRooms…and others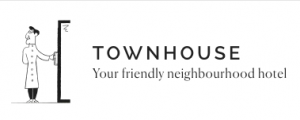 FabHotels: FabHotels, the India-based franchise brand, announced plans to add 1,000 hotels to its existing estate of 400 by the end of the financial year.
Vaibhav Aggarwal, founder & CEO, FabHotels, said: "We continue to expand rapidly and are aiming to add 1,000 more properties across the emerging business cities in India by the end of FY19. We have a very high demand from hotels to partner with us, reinstating the faith in our business model and the shift which the industry is experiencing at present.
"A majority of our spends are towards technology development, skilling and reskilling people in hospitality to ensure quality control and staff training. It is a sunrise moment for the hospitality sector. The budget segment – which is 90% of rooms in the hotel industry – is driving the industry forward and will see multiple brands emerge".
The expansion will be backed by a USD25m Series B funding round last year, led by Goldman Sachs Investment Partners. Accel Partners, an existing investor, also participated in the round.
FabHotels' franchise model focuses on partnering with hotels of between 20 and 40 rooms.
Aggarwal added: "We have built our technology framework and operations with three core objectives: delivering a superior return on investment to our franchise partners, providing consistent high-quality experiences for hotel guests and building a strong sustainable business for everyone involved."
OyoRooms: The news came as budget platform OyoRooms announced plans to expand into China, one year after Huazhu made a USD10m investment into the company.
At OyoRooms, which, unlike FabHotels, provided a platform with branding rather than franchising, the company said that it now had 11,000 rooms in 26 cities. The group said that the additions to the portfolio were not in partnership with Huazhu, but that the Chinese company had assisted on strategy. The group has also expanded into Nepal and Malaysia.
Shweta Bhatia, head of Asia investments at the Venture Capital and Growth Equity team at Goldman Sachs Investment Partners, said: "We see significant growth potential in the budget lodging market in India and believe it is ripe for disruption. With technology at its core, FabHotels has scaled significantly within a short duration of time. We expect them to continue to transform and enhance the Indian hospitality marketplace."
Treebo Hotels:  FabHotels' franchising rival, also announced a funding round last year, raising USD34m. Prior to this round, the company had raised a total of USD23m over two rounds from SAIF Partners, Matrix Partners India, and Bertelsmann India Investments.
Founded in 2015, Treebo Hotels describes itself as a technology-enabled budget hotel brand, with close to 300 franchisees operating exclusively under its brand across more than 50 cities.
The company offers high-quality accommodation options to travellers in the Rs 1,000 (USD15) to 3,000 per night price range.
Rahul Chaudhary, co-founder, Treebo Hotels said: "We pioneered the technology-enabled franchise-based model in the budget hospitality segment in India. We have several breakthrough initiatives in the offing to further enhance the experience we offer to our guests, and the value we create for our franchise partners."
RedDoorz: Earlier this year saw budget hotel platform RedDoorz raised USD11m in a series B funding round, which will be used to expand throughout Southeast Asia.
Amit Saberwal, founder & CEO, RedDoorz, said: "The scale of the Southeast Asia opportunity is mind-boggling. Our aim has always been to tap into Southeast Asia's USD52bn travel market, which is largely comprised of budget hotels rated three stars or below. We target to go up the value chain and offer the best predictable stay experience for our users across the region.
"With the right team, right set of investors and the right market opportunity, we are certain that we will be able to grow exponentially in this region and drive up our existing 65% customer repeat rate."
The company currently has more than 500 independent budget properties across Singapore, the Philippines and Indonesia. It recently launched its first leased and operated hotel, a 65-room property in Singapore. The group was targeting 100 leased properties and 1,000 franchised properties in the region in the next 18 months.
Ginger Hotels: There are, of course, more traditional operators who are expanding budget brands in India, notably IHCL through its Ginger brand, which accounted for nine of the group's 10 openings in its last full year. Puneet Chhatwal, MD & CEO, told Hotel Analyst: "Ginger is a great opportunity for the India subcontinent, we have no ambitions to go global yet. The opportunity is much larger than Premier Inn or Travelodge, but it has never been executed. We own or lease 40 of the 45 Ginger hotels, possibly going forwards we would consider franchises in the future."
Commenting on the failure of economy brands to gain traction in the past, the CEO said that India's consumers were "more aspirational, they don't want to be identified with anything cheap".
Hotel Analyst Perspective [by Katherine Doggrell]: Premier Inn exited India's budget sector just as it ignited, but, before Whitbread's executives take time out from wrangling their vocal shareholders to dash their brains out against the nearest wall, it is best to note that this is not budget as they know it.
For this is the platform as branding, no matter what comments are made about franchising, a model which eagle-eyed viewers will recognise from Airbnb and we all saw how that turned out. Huge platforms being built at speed, where investment capital goes into technology and not into thinking about whether guests should have a branded take-away breakfast.
The disparity between the growth targets of a traditional brand and the platform-based brands is reflected in price, with the platforms more-accurately described as economy. As such, there is likely to be little conflict between the two. The good news for those who may have missed out this time around is that they have given a large and previously impenetrable market experience of branding and, hopefully, a taste for it.
THPT Comment: Who knew there was such a burgeoning budget market in India…we tend to think five-star and luxury ex-Maharajah's palaces for India!
First Seen: Hotel Analyst