Date: July 2018
Location: Seoul, South Korea
Name: L'Escape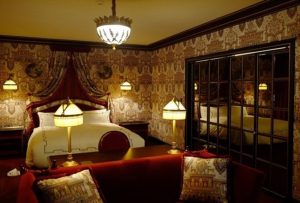 No. of Keys: 204 – 10 room types
Buyer: Shinsegae Chosun Hotels, the accommodation arm of South Korean retail giant Shinsegae, has opened a boutique hotel in Seoul this week.
Hotel L'Escape, located next to Shinsegae's main department store in downtown Seoul, marks the first time that the company has operated an independent hotel brand.
Shinsegae Chosun Hotel also operates Westin Chosun hotels in Seoul (dating back to 1914) and Busan (1978), along with Four Points by Sheraton (2015) in the capital.
"We could accumulate our own service know-how through the operation of these hotels," said Shinsegae Chosun Hotel CEO Lee Yong-ho. "Based on these experiences, we would like to make our first step in the independent hotel business."
The new hotel is branded and designed as a "Parisian Escape in the heart of Seoul" in collaboration with French interior designer Jacques Garcia.
The company is considering various possibilities to expand its independent hotel business, with plans to open up to five more hotels in the next five years.
THPT Comment: Interesting in Asia one can call a 210 bedroom hotel – boutique, whereas in Europe we think of as boutiques, sub-100 rooms.
First Seen: Boutique Hotel News