Main Photo: The new Amano Covent Garden, imagined
Date: November 2020
Location: Covent Garden, London, England, UK
Name: Amano Covent Garden – opening 2022
No. of Keys: 141
Seller: TBA, the site is/was Drury House, an office building in Covent Garden
Buyer: Manex Properties acquired Drury House in 2018 and has obtained planning consent to change to hotel use, since. Leumi UK the London-based subsidiary of Israel's leading international bank, recently closed a development loan to Manex Properties Ltd to finance the conversion.
The bi-lateral facility is a joint endeavour of Leumi UK and its parent group in Israel. It refinances another lender and provides development funding for the conversion of an office property into hotel use. The project will see the development of Drury House in the sought-after area of Covent Garden to create the 141-bed Amano Covent Garden hotel.
Manex Properties is a joint venture between the Germany-based Amano Group – a hotelier with 15 hotels across Germany – and Excellion Investments, the London-based investments firm.
Stephen Welch, Senior Relationship Manager, Hotel Finance at Leumi UK says: "We are delighted to be able to support Manex Properties with their exciting new hotel development in Covent Garden. The project has the backing of a very capable team, an excellent location and I'm certain of its ongoing success. We will be here to support them through every step of the way."
Robert Stafler, Director, Manex Properties, says: "Manex was created with a vision to add a new flavour to London's hotel landscape. We are pleased to have closed this financing with Leumi UK, whose excellent team has been a strong and reliable partner for us right from the get-go. The success of this financing during the pandemic is testament not only to our relationship with the bank, but also to the strength of our team and our unique location in the heart of Covent Garden. Amano Hotels are an established, award-winning franchise in Germany, and we look forward to launching the Amano brand here in London in 2022."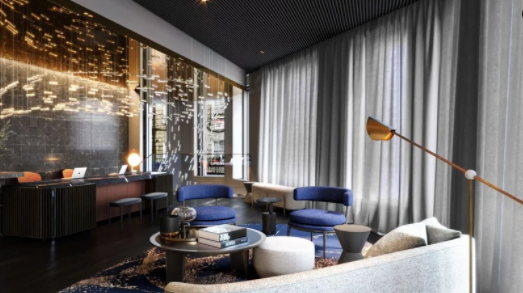 Ashley Marks, Director, Manex Properties Ltd, adds: "Leumi UK has a strong track record when it comes to financing hotel developments in the UK, so we knew we were in safe hands. The team has supported us from the outset and was able to structure a facility to suit our needs and support our vision for the project. We are particularly pleased that Leumi has supported our long-term vision notwithstanding the issues facing the hotel industry as a result of the Covid pandemic. Drury House is the first of multiple hotel projects we are planning here in the UK."
Investment: £49m
THPT Comment: Bank Leumi is rapidly becoming the bank of choice hotel investment in London, with this their third deal in recent months.
First Seen: Bank Leumi press release
The Hotel Property Team (THPT) is a small group of highly experienced business professionals. Between us, we provide a range of skills and experience which is directly relevant to those involved in the hotel property market.
For more information – Visit www.thpt.co.uk or email info@thpt.co.uk