Main Photo: The Ritz-Carlton Fari Islands – imagined
Date: March 2020
Location: The Fari Islands, North Male Atoll, The Maldives
Name: The Ritz-Carlton Maldives, Far Islands – opening late 2020
No. of Keys: 100 villas
Seller: TBA
Buyer: Marriott International has announced an agreement to debut The Ritz Carlton brand in the Maldives, with a 100-villa resort amid white sandy beaches. The property, to be called The Ritz-Carlton Maldives, Fari Islands, is slated to open in late 2020.
The company signed the agreement with CPRC (Maldives), a member of Singapore-based Pontiac Land Group, which is developing the resort. "We are pleased to collaborate with Pontiac Land in bringing the Ritz Carlton brand to one of the world's most famous travel destinations," said Paul Foskey, chief development officer in Asia Pacific at Marriott International.
Pontiac have a collection of very tasty hotels in Singapore – The Capella, Ritz-Carlton Millenia, Conrad Centennial, Regent, and others in Sydney and another in the Maldives – Patina also on the Fari Islands.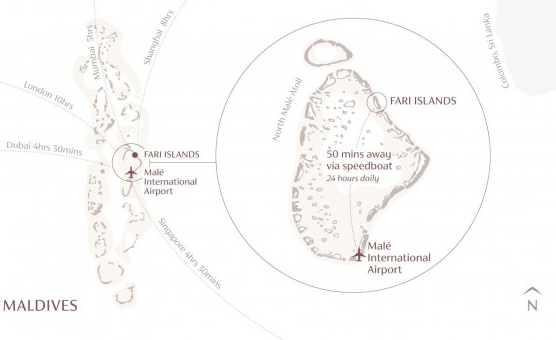 The property is located at Fari Islands, in the North Malé Atoll of the Maldives, which is a 50-minute journey by speedboat or a 10-minute seaplane flight from Malé International Airport. The hotel is expected to be a part of Fari Islands, an archipelago that features three world-class hospitality brands inclusive of The Ritz Carlton.
THPT Comment: Good move for Marriott and we guess signed a while back…Hope tourism returns to the Maldives and elsewhere in time for the opening. Pontiac have some great hotels.
First Seen: Travel Daily Media
The Hotel Property Team (THPT) is a small group of highly experienced business professionals. Between us, we provide a range of skills and experience which is directly relevant to those involved in the hotel property market.
For more information – Visit www.thpt.co.uk or email info@thpt.co.uk.