Main Photo: The Loft, wedding space at the about to open Rabbit Hotel & Retreat
Date: May 2021
Location: Templepatrick, Belfast, Northern Ireland, UK
Name: The Rabbit Hotel & Retreat
No. of Keys: 33
Seller: The hotel was formerly the Templeton Hotel, built by Stephen and David McCombe in 1990, and sold in 2019. The at that time had 24 en-suite bedrooms.
Buyer: The 33-bedroom boutique hotel and spa – The Rabbit Hotel & Retreat, will open on 18th June and follows the purchase and dramatic transformation of the former Templeton Hotel in Templepatrick. The hotel was acquired by The Galgorm Collection in February 2019, headed up by MD Colin Johnston, who own three restaurants and the Calgorm Spa & Golf Resort, all in Northern Ireland, with the owners Nicky & Paul Hill.
Extensive refurbishment work has been undertaken to upgrade the hotel's 33 guestrooms which come equipped with all the latest mod cons.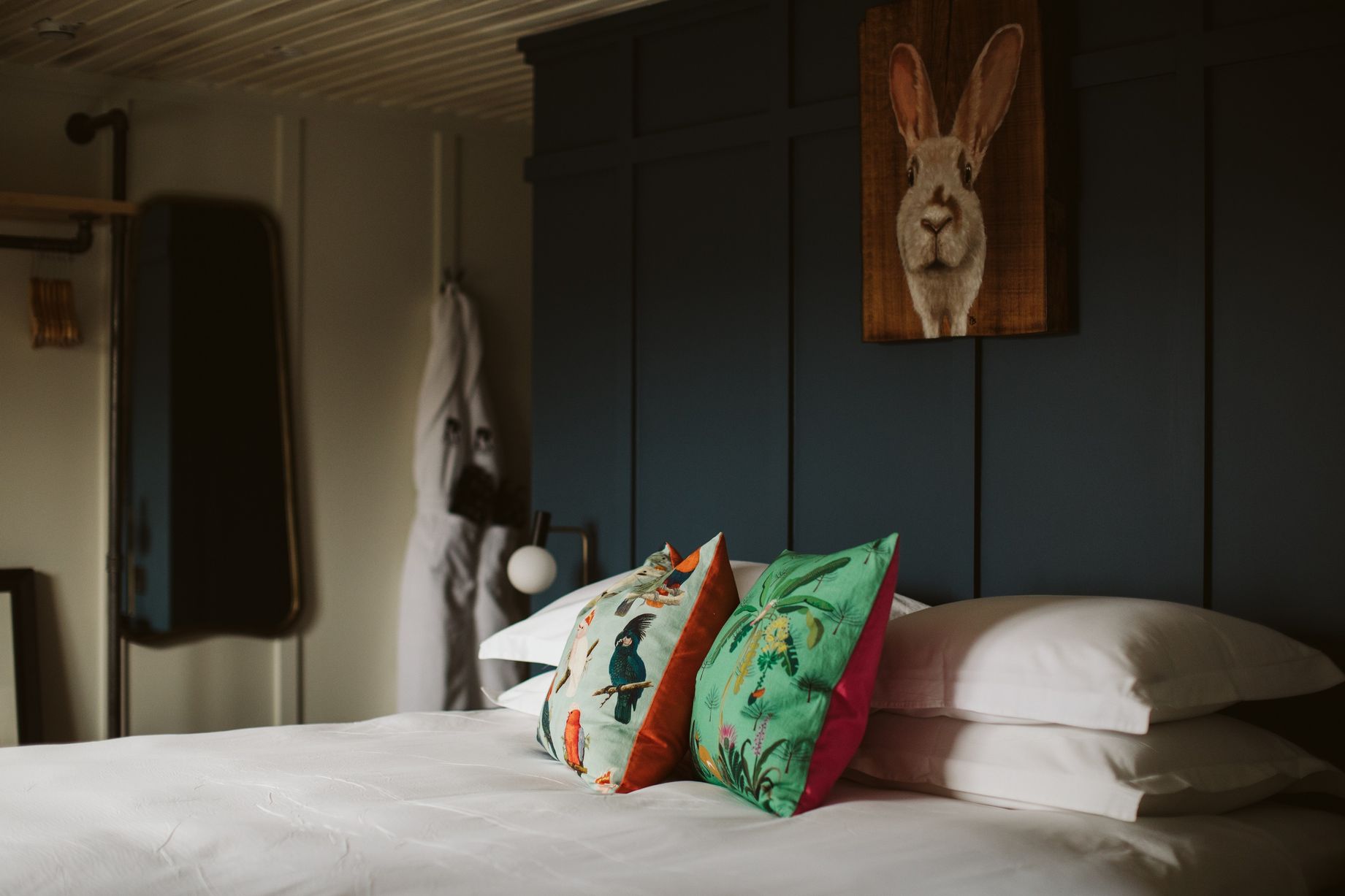 Additionally, a £2 million outdoor spa area offers guests a lakeside tranquil space for relaxation, with unique attractions including Swedish saunas, aromatherapy steam room, halotherapy salt chamber and Roman inspired baths and hot tubs. Exclusive to The Rabbit is a lakeside beach complete with heated sand, a Lake Bar, sunken lounge and plush cabanas for a laid back, luxurious experience.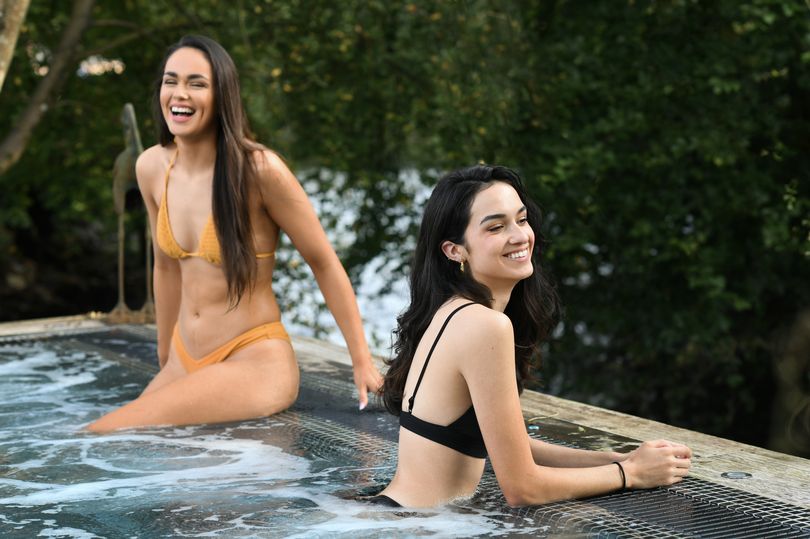 As well as the accommodation, spa and bar and restaurant offering, The Rabbit Hotel & Retreat has also opened the doors to its brand-new banqueting suite and wedding venue The Loft, offering unabridged luxury in a magical setting.
With high vaulted ceilings, chandeliers adorned with foliage, marble dining tables, dramatic fireplaces and a stunning romantic lake view from the spacious outdoor terrace, the fairy-tale setting is the ideal backdrop for a picture-perfect wedding day. Operating a one wedding a day policy, The Loft is available for up to 140 guests.
Hoteliers with a heart: Galgorm have been a proud partner of the Simon Community since 2012. Simon Community is a voluntary organisation committed to the vision of ending homelessness in Northern Ireland. Commenting on the partnership Director Colin Johnston said, "We are honoured to be supporting the vital work of such a worthwhile charity like Simon Community and everyone at Galgorm is committed to supporting the organisation as our official charity partner.
"At Galgorm we aim to create a 'home from home' and, while we provide luxury accommodation, we are all too aware that there are people in our community who don't have a bed or shelter for the night.
THPT Comment: Fab progress for this hospitality company in the province, and they look like they have done a great job on this new hotel. Love their philanthropic outlook re helping homeless people.
First Seen: Love Belfast
The Hotel Property Team (THPT) is a small group of highly experienced business professionals. Between us, we provide a range of skills and experience which is directly relevant to those involved in the hotel property market.
For more information – Visit www.thpt.co.uk or email info@thpt.co.uk.