Date: February 2018
Location: Melbourne, Australia
Name: Sheraton Melbourne Hotel – five star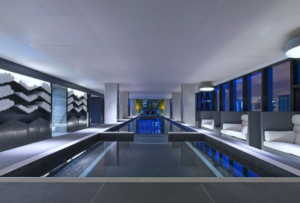 No. of Keys: 174
Seller: Golden Age Group. The Sheraton opened in early 2014 through a long-term management agreement. Golden Age Group began accepting offers for the property last year after it acquired a nearby site from private developer Grocon for close to $75 million.
Golden Age set plans with architectural firm Bates Smart to develop a 39-story residential
building with 145 apartments as part of the mixed-use development.
Golden Age Group entered a JV with Starwood Capital Group affiliates in November 2017 to operate a hotel scheduled to open within the mixed-use development in 2020.
Buyer: Qatar Airways, Dhiafatina Hotels…The airline has been expanding its hotel portfolio, which it operates through its hospitality arm Dhiafatina Hotels. The current lineup includes the Sheraton Skyline Hotel at Heathrow Airport in London, the Novotel Edinburgh Park in Edinburgh, Scotland, the Oryx Rotana Hotel in Doha, Qatar and the Airport Hotel at
Doha's Hamad International Airport.
The airline set plans in December 2017 to acquire approximately 50 hotels in the next five years.
Price: AUS$135m
Price per Key: Aus$775,862
THPT Comment: What goes round comes around…in the 1970's/80's airlines owned hotels…PanAm with InterContinental, TWA with Hilton, and others, who owned hotels to allow (USA) customers fly with their airlines by staying in familiar hotels…who then decided that they were struggling running airlines, leave alone hotels…OK so you have Emirates owning Jumeirah Hotels, so maybe this is Qatar's turn.
First Seen: Hotel Management