Date: August 2018
Location: Shoreditch, London, UK
Name: The Curtain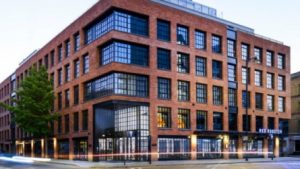 No. of Keys: 120
Seller: The Curtain, which opened in in 2017, will continue to be operated by the hotelier and co-developer Jeffrey Levine together with New York hotelier Michael Achenbaum and other investors. who hold a 99 year lease.
Buyer: The Reuben Brothers, via their vehicle Stamford Group, purchased the freehold of the Curtain Hotel and Members Club in Shoreditch.
The agreement will see Reuben Brothers receive a percentage of the 120-bedroom property's operating income. The hotel, which was Achenbaum's first European venture, also incorporates Marcus Samuelsson's Red Rooster restaurant and the Green Room cocktail bar.
Achenbaum, the founder of the Gansevoort Hotel Group, said: "The decision to sell the freehold was prompted by several unsolicited approaches. However, our long-term operating lease demonstrates our commitment to this exciting business which has received critical acclaim.
"We are delighted to be aligning with the Reuben Brothers who are experienced long-term investors and incredibly supportive of the diverse social elements of The Curtain. The sale of the freehold will act as a catalyst for us to develop sister properties in different international locations."
Price: £90m
Price per Key: £750,000
THPT Comment: The Curtain is the latest in a raft of purchases by Reuben Brothers including 47,48, & 49-50 Poland Street – which has planning permission for a hotel, the grade II-listed Burlington Arcade on Piccadilly, 69-70 Pall Mall and 94 Piccadilly, Cambridge House – The In & Out Club
They also own a significant shareholding in Belmond, which may well be on the market soon…will they?
First Seen: The Caterer