Date: July 2017
Location: West Georgia Street, Vancouver, British Columbia, Canada
Name: Rosewood Hotel Georgia – five star, an iconic 90-year-old hotel, which was renovated and reopened in 2011.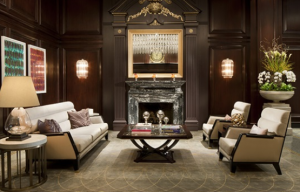 No. of Keys: 156. The hotel started as 320 rooms before Delta refurbished the hotel in 2010.
Seller: Delta Land Development Ltd, who have built and developed a substantial portfolio of impressive residential and commercial ventures such as  Coco on Spruce, Callisto, Carina, Cielo, The Conservatory, Coast Coal Harbour, all in Vancouver.
Buyer: Vancouver's Pacific Reach Properties, who own other hotels such as the Westin and Radisson Airport Vancouver, the Maple Leaf Quay Apartments in Toronto and and a number of mixed use and multi-family residential properties in Los Angeles and Phoenix, as well as commercial property in Calgary. Their CEO is Dr Azim Jamal.
Earlier in the year, two Hong Kong ventures, Able Shine and Magnificent Hotel Investments Ltd., planned to pay $145 million to buy the hotel.
Price: CAN$160m
Price per Key: CAN$1,025,641
THPT Comment: We suspect that $1m a key, this sale must have set a record…certainly one of this fine city's star hotels. The hotel will continue to be run by Hong Kong's Rosewood Hotels (22 fab hotels in 12 countries, in 2018), started in 1979 with The Mansion on Turtle Creek in Dallas, Texas.
First Seen: Business Vancouver