Date: May 2017
Location: Petersplatz, Vienna Old Town Austria
Name: Rosewood Vienna – opening 2021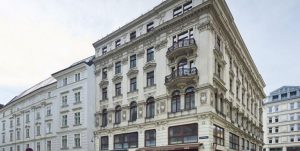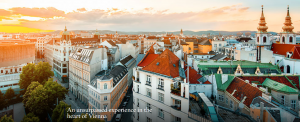 No. of Keys: 99 rooms and suites
Seller: The former HQ of Erste Bank in a historic building dating back to the 18th century. Erste Group is the leading financial services provider in the Eastern part of the European Union, with  46,000 employees, they serve nearly 16 million clients in more than 2,700 branches and online in seven countries (Austria, Czech Republic, Croatia, Slovakia, Hungary, Romania and Serbia).
Owner: Rosewood Hotels & Resorts has been appointed by Erste Group Bank AG to manage Rosewood Vienna, which will open as the brand's fifth property in Europe.
Rosewood Vienna will combine the best of European architecture and design with a refined yet modern style.
The contemporary accommodations will merge the past and present through a thoughtful combination of elegant textural and artistic elements and the latest technological features.
The project's design will be overseen by BEHF Corporate Architects in Austria and the London-based Alexander Waterworth Interiors firm.
The property will feature a variety of dining and entertainment options, including a rooftop bar with views of the city and an intimate restaurant in a garden setting serving European cuisine and carefully crafted beverages appealing to guests and locals alike.
Rosewood Vienna will also feature Sense, A Rosewood Spa, which will serve as a private sanctuary for relaxation away from the busy sights and sounds of the city. Additionally, the hotel will include meetings and events spaces to allow for a variety of private gatherings and conferences.
"Vienna's rich heritage, sophisticated cultural offerings, and thriving culinary scene make it a natural fit for Rosewood's European portfolio," says Sonia Cheng, chief executive officer of Rosewood Hotel Group. "The city's unique blend of charm and spectacular architecture provide endless opportunities for guests to lose themselves in the culture and history that make central Europe so special, and we are excited for Rosewood Vienna to serve as a portal through which visitors can authentically experience all that the region has to offer."
Rosewood Vienna will join Rosewood's distinctive European properties including Rosewood Castiglion del Bosco, Rosewood London, the upcoming Hôtel de Crillon, A Rosewood Hotel opened in July 2017, and Rosewood Edinburgh opening in 2020.
THPT Comment: A classy hotel, run by the classy Rosewood company, in a classy city like Vienna – a great match.
First Seen: Rosewood website