Date: July 2018
Location: Terminal 5, Heathrow Airport, UK
Name: Travelodge Heathrow Terminal 5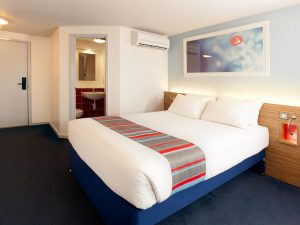 No. of Keys: 296
Seller: Aberdeen Standard Investments
Buyer: Saudi-backed Sidra Capital UK, headed up in the UK by Jesdev Saggar
The hotel is already one of the best performing in Travelodge's portfolio but it is set to benefit further from an anticipated spike in passenger numbers at Heathrow when the new runway is built.
It is also said to be the hotel of choice for contractors working at Heathrow.
"This is a solid-performing hotel and with the third runway on the way, it will benefit from huge demand for decades to come," a source with knowledge of the deal told Property Week.
Travelodge pays a rent of just over £2m a year, reflecting a rent per room of around £7,000, on a lease that expires in 2038.
Sidra Capital has been on an acquisition drive in the UK this year, mainly on office/commercial developments and with this deal will have spent more than £200m in the past nine months.
Deals include the acquisitions of: Great Western Retail Park in Glasgow from KKR for £57m; 37 Esplanade in Jersey for £45m; The Hub office block in Bristol for £33m; and Maple Court in Watford (Hilton's head office) for £25m.
It also owns 1 Pall Mall East in London's Mayfair, which it bought in 2016 from GLL Real Estate Partners for £85m.
The company, which has a UK portfolio totalling £700m, is currently bidding on numerous assets across the UK, including central London offices and nationwide portfolios.
Gerald Eve advised Sidra on the Heathrow deal.
Price: £40m
Price per Key: £135,135
THPT Comment: Interesting move for Sidra, from commercial to hotels…more to come?
First Seen: Property Week