Location: Mammoth Lakes, East of Yosemite National Park, Five Hours Drive from SFX. Nearest Airports: Fresno and Mammoth Yosemite…New Airport Service due 2021

Name: TBA
Guide Price: US$20m for The Site
No. of Keys: Entitled Planning for 550 Rooms 
The Opportunity: To acquire this prime location property, with a long ski season and brilliant year-round natural features. The property is virtually a flat 5.37 acre build site, which has the highest density available in the North Village. The space is "Entitled" for 554 room resort with a geothermal spa. It has prime gondola access.
The rustic town of Mammoth Lakes, California is nestled in the Sierra Nevada Mountains, just 5 scenic hours north of Los Angeles, and due East from San Francisco. Serviced by Mammoth Lakes Airport and, in 2021, Bishop Airport for larger commercial operations…. Mammoth is primed for growth.
The town sits at the base of Mammoth Mountain, one of North America's premiere ski resorts, with easy gondola access from The Village. The East Village Site is perfectly situated across the street from The Village gondola, making it the perfect location for winter sports enthusiasts.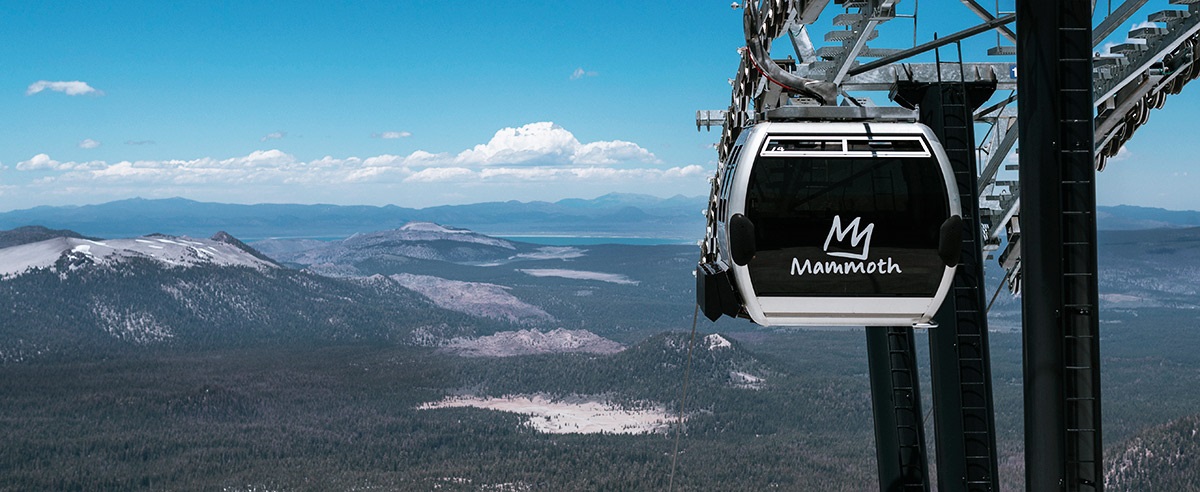 Additionally, Mammoth Lakes is known for it's summer activities including mountain biking, hiking and fishing. Additionally, active geothermal hot springs provide an ideal source of naturally heated mineral water to compliment a wellness facility.
The Town of Mammoth Lakes (TOML) has been eager to create more housing inventory to satiate the desperate need for modern hotel and condo accommodations. In a March 2020 town council meeting, the council unanimously supported negotiating a development agreement which would include tax incentives and flexibility to amend the North Village Specific Plan (NVSP) in order to bring a new resort project to fruition.
TOML adopted the NVSP in 2000, with "the ultimate goal of establishing The North Village as a
center for year-round resort activity." The Site (our location) is located within the "Plaza Resort" district of the NVSP, which is intended to support "concentrated pedestrian-oriented development."
Allowable uses within the Plaza Resort District include hotels, lodges, resort condominiums, specialty retail shops, restaurants, conference facilities, public recreation facilities, and employee housing. The maximum density for parcels within the Plaza Resort District is 80 rooms per acre. The Site contains 5.37 acres, which permits a base density of 430 rooms.
The Site is entitled with a Tentative Tract Map and Use Permit (collectively, the "Entitlements"), as approved by the Town Council, to subdivide the Site into four lots and to develop the southerly 2.53-acre lot on the Site with a 251-unit Condominium Hotel containing: (a) 299 bedrooms; (b) approximately 13,100 square feet of commercial space; and (c) a 292-space under-structure garage (collectively, the "Project"). No additional discretionary approvals are required to construct the Project pursuant to the terms of the Project Approval Resolution.
Main Picture: The new development – envisaged
Current Owner: A local business consortium
Flag and Management: Free to new owner.
Financials: Full details available upon LOI/EOI
Tenure: Freehold
Agent: Our partners, Wall Street Luxury Hotels, with THPT are retained
Guide Price: US$20m for The Site
Date Posted: July 2021
THPT Comment: With several other hotels in the East Village – Limelight, Yotel, Berners and Mammoth Crossings on the cards, The Site is in the heart of things in the East Village…Mammoth already enjoys a great ski season – eight to nine months, and there is plenty to keep guests coming in during the summer months. No Operator in play as yet!
Contact us for further information
This is a new feature on the THPT site…. Hotel & Serviced Apartment owners can be naturally reticent in publicising their property is for sale…for confidentiality reasons, for staff and current client reasons, so the properties featured in this section will either be "generic" or "name specific"
Each fortnight we mail the opportunities posted that week, but check-out the tab "Hotels Available" and call us for details of "Under the Table" – deals not posted on the site at all
The Hotel Property Team (THPT) is a small group of highly experienced business professionals. Between us, we provide a range of skills and experience which is directly relevant to those involved in the hotel property market.
For more information – Visit www.thpt.co.uk or email info@thpt.co.uk.
MISREPRESENTATION ACT 1967. This information is provided as a general guide and is not intended to be constructed as a statement of fact upon which interested parties can rely. All interested parties should make their enquiries by inspection or otherwise. Neither The Hotel Property Team (trading name of Impetus Marketing 2006 Ltd) nor any person in our employment has the authority to make, give or imply any representation or warranty whatsoever relating to the premises referred to in these particulars. These details do not constitute any offer, contract or any part thereof and all negotiations relating to the premises should be conducted through THPT.