Date: February 2018
Location: London, UK ans USA
Name: Soho House London, Barcelona, , The Ned, Little Beach House Malibu, Babington House, High Road House, Chiswick, London, Ludlow House Manhattan, USA, Shoreditch House, London, UK, Soho Beach House, Miami, USA, Soho House Berlin, Germany, Chicago, Istanbul, New York and others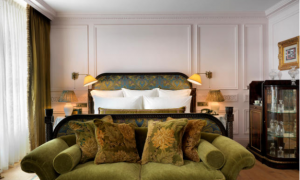 What: Soho House is reported to be looking at an IPO in New York which would value it at around USD2bn, appointing Goldman Sachs and JP Morgan to look at fundraising options.
The company, which opened the award-winning Ned in the City of London last year, has been beset with financing issues as it targets three to four new clubs every year.
After the opening of the 252-room Ned, Soho House is continuing to expand, with sites planned in Brighton, UK and Texas next year and LA and Amsterdam this year.
The company is 10% owned by Nick Jones, with Richard Caring holding 30% and Yucaipa holding the remainder, which it acquired in 2012 for GBP250m.
In April 2017 the group signed an agreement with Permira Debt Managers to refinance its existing debt and support future growth.
The key elements were: a GBP275m, senior secured loan with a five-year maturity from closing at Libor +7%, a further GBP100m of available financing to drive further global expansion of the business on the same terms and renewal of its revolving credit facility of GBP30m plus GBP5 accordion for four-and-a-half years.
The company described the new debt solution as "highly flexible and tailored so that the cost of the loan reduces as the company's net debt levels decrease".
The agreement allowed it to pay off its GBP152.5m 9.125% senior secured notes and retire its GBP40 of PIK notes, before the maturity date of October 2019.
The company's most recent results filing, for the year to 1 January 2017, saw it report that it had, at that date, 69,400 members, with a global waiting list of over 44,000.
It operated 18 Houses, one hotel, 43 public restaurants, 15 spas, two cinemas and 527 hotel rooms. The group offered two types of memberships – access to an individual site and access to the full portfolio, with fees ranging from GBP400 per year to GBP1,785.
The group's primary source of turnover was F&B, which accounted for 60%, with membership fees at 16%, accommodation 13% and retail and other sales 11%.
At the UK business, turnover for the year rose by 14%, to GBP118.9m, driven by growth in F&B, with accommodation turnover growth of GBP4.8m. Ebitda for the period rose by 1% on the year to GBP10.1m.
Other than the Dean Street Townhouse the group's hotels were co-located within its Houses.
The company said that Soho House Berlin had performed ahead of expectations, but that "as with all businesses in Turkey, Soho House Istanbul has been impacted by the political and economic challenges currently prevailing over the country". The group said it had managed costs and would look to recovery as the country stabilised.
Soho House was also looking to expand its Soho Works co-working facility, which it opened in Shoreditch in 2015, with a view to potentially expanding the concept across the UK and internationally.
In 2015 the group pulled a GBP200m bond issue which had been intended to fund expansion and pay down debt. According to Reuters, Soho House had been looking to refinance a GBP145m 9.125% 2018 bond callable in October 2015 with a new GBP200m five-year non-call two senior secured note.
Prior to this Moody's had downgraded the company's credit rating, commenting: "This rating action reflects slower than expected profit growth demonstrated by Soho House resulting in a significant increase in adjusted leverage beyond Moody's prior expectations. In addition, while the company met its March interest payment, its liquidity remains constrained even with the recent GBP15m equity infusion associated with the recent consent solicitation.
"Moody's is also mindful of the uncertainty that results from Soho House exploring growth opportunities in new markets where the model is yet to be proven, which we expect may challenge profitability."
HA says: When Yucaipa took its stake in Soho House, in 2012, the company was thought to be valued at around GBP250m. That, six years later, it is thought to be muttering around the USD2bn mark, is a sign of its enthusiasm, if nothing else.
We would hate to draw any comparisons with that other Yucaipa investee, Morgans Hotel Group, which spluttered around for a few years before being rescued by SBE, but they are there to be seen. Soho House, as at Morgans, leaned on the hip for its clientele (in the case of Soho House, riven with those fickle creative types) and fashion does not always longevity make.
There is much to set private members' clubs apart from the hotel sector, fortunately. The revenue from membership, but also the expectation of the kind of service which used to be expected at hotels. With the rapid expansion of the brand,
Soho House is at risk of diluting all that sets it apart and all that made its members feel exclusive and sheltered from the harshness of the real world. In a bid to drive revenue it is also spreading the brand around, with spas, co-working, restaurants, a retail store, cinemas, wherever you can imagine media types spending money on flat whites.
The company, sucking in funding like a Bentley sucks in petrol, is at risk of running on fumes. As it spreads thinner and thinner there may be nothing left but a taint in the air.
THPT Comment: All is not gold, according to HA and others, with Nick Jones and his Soho House empire. Mind you hasnt't groovy grown rapidly…