Date: February 2018
Location: Saggart, Co. Dublin, Ireland
Name: Citywest Hotel – Four star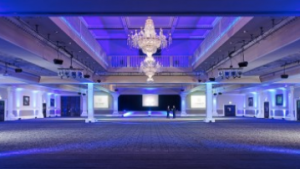 No. of Keys: 764, 240 acres land, 30 meeting rooms, a Convention Centre with capacity for up to 8,000 people and an 18-hole, par-70 championship golf course.
Seller: PIMCO, Pacific Investment Management Co, an American investment management firm, HQ in Newport Beach, California, USA, founder in 1971. In 2000, it was aquired by Allianz SE from Germany and continues to run as an autonomous subsidiary.
Buyer: Tetrarch Capital announces the completion of its acquisition of Citywest Hotel.
The transaction was supported by a €60m loan from Starwood European Real Estate Finance Limited.
Tetrarch Capital is an Irish owned, Dublin-based, real estate investment and development company that is particularly active in the residential, hotel and leisure sectors.
Tetrarch currently co-owns and manages assets of a combined 2.5 million square feet with a value in the region of €600 million. Tetrarch's hotel and leisure investments include: the Marker Hotel, Powerscourt Hotel, Mount Juliet Golf & Spa Hotel, Citywest Hotel, the Dawson Hotel, Killashee House Hotel and Spa; and the Clonmel Park Hotel.
Starwood have also provided an additional €9m loan to finance the conversion of 80 aparthotel units into 84 residential apartments at Westpark Apartments. The six apartment blocks are adjacent to the golf course at Citywest Hotel, and the redevelopment is due for completion by October 2019.
Michael McElligott is the Chief Executive of Tetrarch Capital. Lorcain Egan, Vice President of Starwood Capital said: "Starwood is delighted to support Tetrarch's acquisition of the Citywest Hotel and Complex. The transaction continues our strategy of seeking out good risk adjusted opportunities with high quality partners. Ireland remains one of the primary target markets for Starwood European Real Estate Finance as part of its broader European investment strategy."
Tetrarch was advised on the debt placement by HFF Real Estate Limited, a leading provider of commercial real estate and capital markets services, headed up by HFF Senior Managing Director Michael Kavanau. They have 26 offices globally and are listed as HFF on the NYSE.
THPT Comment: Currently the largest hotel in Ireland, the hotel and convention centre were developed between 1990 and 2009, and, since Tetrarch Capital's involvement began in 2014, the hotel has undergone an €11m investment programme, upgrading guestrooms and common areas, including the lobby, bar, restaurant and reception areas. At the other end of the scale they have the five star Powerscourt Hotel marketed by Marriott's Autograph Collection with 194 rooms.
First Seen: HFF Press Release