Dev Anand
Managing Partner, The Hotel Property Team
Sector Speciality: Hotels and Hoteliers, Europe and Global
Skype: devanand211
LinkedIn Profile: https://uk.linkedin.com/in/dev-anand-b751283
Dev has spent the past 30 years in the hotel industry – agency sector, providing hoteliers both in the UK and globally with high volumes of corporate and leisure business. In 1972 he co-founded Expotel, still today the market leader in corporate hotel and conference bookings (as part of Capita plc) with an annual hotel turnover of £250 million. Through these years Dev "grew up" with hotel GMs and Sales & Marketing experts who today are CEOs of major groups, as well as the individual entrepreneurs running some of the best independent hotel companies.
Since 2006 Dev has been running Impetus Marketing (the legal entity behind The Hotel Property Team), a niche consultancy business aimed at the hospitality and travel industry, helping hoteliers and others build and buy/sell their businesses. This includes devising and executing business plans to raise hotel occupancy and room rates to create increased profitability.
Besides operating in the UK, Dev has built a network of high-level contacts and agents throughout the world, especially in Europe, USA, Middle East, India and Australasia.
Dev is the original "Deadhead" (Grateful Dead fan) reflecting his hippy background (long-time ago!)
Tel: +44 20 8788 7293| Email: devanand@thpt.co.uk

Gavin Brooking
Associate Partner, The Hotel Property Team
Sector Speciality: UK and International Hotel Management and Operations
Skype: gjbtenerife
LinkedIn Profile: linkedin.com/in/gavin-brooking-65146b34

Gavin is a results-oriented and entrepreneurial-minded International Hospitality Leader with extensive experience within Family Offices, Asset and Alternative Asset Management along with Operational Management. He has transferable knowledge and expertise in brand / asset improvement and repositioning/rebranding, along with successful completion of a number of transactions in Spain and Italy, as demonstrated over the last 30+ years in multiple business globally, with private family offices and independent owners and funds.
Gavin held Executive positions in multiple territories in operations, development and asset management along with various NED positions with in hotels and resorts, online travel company's, asset holdings, estate management and real estate development. In his most recent position he had a €250M+ asset base under his control.
Gavin speaks three languages, English (Native Language) along with Spanish and more than passable Italian. He has lived in Spain since the late 90's along with 4 years based in Dubai and 2 years living in Thailand. The territories where he has both operational and C-Level experience are; Spain, Italy, Malta, UK, Dubai and Thailand along with providing advisory services in the US.
Gavin has successfully worked with and managed/developed with the following brands and affiliations: Leading Hotels Of The World, Small Luxury Hotels, Nikki Beach Hotels and Resorts, Dream Hotels, Wyndham, Radisson, Ponant (cruiseline) and Virtuoso.

Tel: +34 6900 43814| Email: gavinbrooking@thpt.co.uk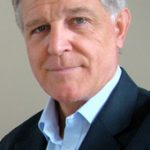 John Higginbotham
MD, First Property Consulting Ltd & Associate Partner, The Hotel Property Team
Sector Speciality: Commercial – Offices & Industrial
Skype: johnnyhig
LinkedIn Profile: www.linkedin.com/in/john-higginbotham-575b7711
John's background is in commercial property; he has a wide-ranging knowledge accumulated over some 30 years working in this sector. He is the founding director of First Property Consulting, based in London, which focuses on providing a broad spectrum of advice to the corporate and hotel sectors. In 1986, as a Director of Chartered Surveyors Herring Son and Daw, John was part of the team that floated the firm on the London stock market and in 1992 he joined international property firm GVA to head their UK Business Space team.
John has represented the property interests of many of the world's top corporate clients and has a wealth of experience in the UK's commercial and hotel markets. He was responsible for purchasing the first Tune Hotel in London and, most recently, has worked extensively for the likes of easyHotel and MWB (Hotel du Vin and Malmaison) in identifying opportunities for further expansion.
John is a Chartered Surveyor, a past speaker at Henry Stewart conferences and author of 'The Future For Offices'; an authoritative research paper commenting on the state of the UK office market.
Tel: +44 (0)7836 767026 or +44 20 7016 9822| Email: johnhigginbotham@thpt.co.uk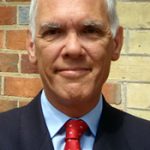 Roddy Watt
CEO, The Hotel Management Company & Buell Consulting & Associate Partner, The Hotel Property Team
Sector Speciality: Hotel Management, Audit, Feasibility Report, Executive Recruitment
Linkedin Profile: https://www.linkedin.com/in/roddy-watt-7699a13/
Roddy has worked for 30 years in the recruitment sector, with a particular focus on the hotel and hospitality markets. In 1984, he founded The Berkeley Scott Group which was to become market leader in hospitality recruitment in the UK. With an initial focus on executive recruitment, the business broadened its base over the years to a point that it became a one stop shop for everything relating to the employment of people within the hospitality industry.
In 1987, he launched Berkeley Scott Property, a small hotel brokerage business to leverage his many contacts in the market, a business that was subsequently the subject of an MBO. He floated the parent company on the A.I.M. market of the LSE in December 2004. Over the years, Berkeley Scott was responsible for the appointment of literally thousands of executives. Of these, many now hold some of the most influential roles in the hotel sector.
As a consequence, Roddy has an enviable network of contacts across the length and breadth of the industry. Prior to founding Berkeley Scott, Roddy worked directly in hotel operations in the UK, France and the USA for Hyatt International and the Sheraton Corporation. Roddy is a graduate of the University of Surrey in Hotel & Catering Administration.
Tel: +44 (0)1420 563099 | Email: roddywatt@thpt.co.uk
Charlie McCrow
CEO, The Apartment Service & Associate Partner, The Hotel Property Team
Sector Speciality: Serviced Apartments – Operational Management
Skype: Charlie.mccrow
LinkedIn Profile – https://www.linkedin.com/in/charliemccrow/
Charles has been the driving force behind The Apartment Service's 35-year success – a true early adopter having started the business in 1991. With a background in property development and construction, Charles is a long-standing member of several industry bodies and a founder member of the UK's Association of Serviced Apartment Providers (ASAP). Under his leadership the company has been at the forefront of innovation in the sector, the latest example of which is the TAS Alliance, and with Charles' investment in technology and people, this has helped power the growth of the serviced apartment industry, resulting in the launch of the sector's first alliance of independent operators to provide an end-to-end solution for buyers and travellers globally.
Charles was the winner of the Industry Inspiration Award at the Serviced Apartment Awards in 2017 and has sponsored and is on the editorial team for the GSAIRs (Global Serviced Apartment Industry Reports) – seven editions to date

Interests and Hobbies:
Fishing, gardening, travel and music.
Tel: +44 (0) 20 8944 1444 | Email: charliemccrow@thpt.co.uk
Brian McCabe
CEO, TLBH & Associate Partner, The Hotel Property Team Sector Speciality: USA & The Americas Linkedin Profile: www.linkedin.com/in/brianmccabenyc/
Brian is a dynamic hospitality and travel leader who has a deep background in hotels having held senior positions with GrandMet, now Diageo and whose hotels formed the backbone of IHG – InterContinental, Ladbroke, who acquired Hilton Intl, and Millennium Hotels. From hotels he also worked for Regus Serviced Offices and Worktopia
Brian has an excellent reputation for strategic thinking and building businesses by creating and mentoring exceptional teams who work together and remain focused on the goals in a rapidly changing Travel and Technology distribution environment.
One of the early adopters of distribution technology and its benefit to the travel and hospitality industry, he remains fully engaged with hotels and understands their needs and the needs of all the stakeholders within the industry to achieve success for all parties. Very well regarded for his ethics and business acumen.
Having worked in the USA (New York) with all the major hotel companies, Brian has fabulous contacts with hoteliers, large and small, throughout the major cities and states in the Americas, which complements the THPT team in Europe.
Email:brianmccabe@thpt.co.uk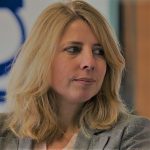 Helen Greenhalgh
Director, Absolute Planning Ltd, Associate Partner The Hotel Property TeamSector Speciality: Town Planning and Hotel ConsentsLinkedin Profile: http://www.linkedin.com/in/helen-greenhalgh-24508113
Helen has worked in the planning and development sector for over 20 years and recently set up Absolute Planning, a specialist independent planning consultancy to advise on a wide range of planning matters for a broad range of clients, including those in the hotel and leisure sectors.
Having previously been a board director for one of the UK's largest planning consultancy, advising on major and often controversial development projects, her focus now is very much on delivering a bespoke service to clients.
Helen has a very broad and diverse experience advising on a range of land-uses in both urban and rural settings across the UK, including mixed-use, residential, commercial, hotel, and retail projects.  Clients include developers, operators, fund managers, asset managers, landowners, financial institutions, and private individuals.
Helen is a Member of the Royal Town Planning Institute (MRTPI) and Women in Property.
Tel: + 44 (0)7740 926722  Email:helengreenhalgh@thpt.co.uk