Location: Paradise Island, 3 hours from Bangkok, 1 hour from Pataya, Rayong, Thailand

Name: Pandora Resort Ao Noi Nah Koh Samet
Guide Price: 300m Thai Baht – around US$10m or £7.4m, as is
No. of Keys: 54 Open…Plan for 138 
The Opportunity: Initially developed in 2015 by the British owner, living onsite, the project is set over 4 Rai (1.6 acres) of Koh Samet National Park. Phase One and Two are complete with 54 rooms, restaurant, bar and 2 salt-water pools… and Phase Three, is 60% completed with an additional 84 apartments, comprising 102 studios, 27 one-bedroom apartments and 8 penthouses (two and three bedroom and roof terraces), all with kitchenettes. The resort has enjoyed high occupancy of 80%, in 2019. Once completed it will be the largest resort in Koh Samet. It is located 100m from the beach.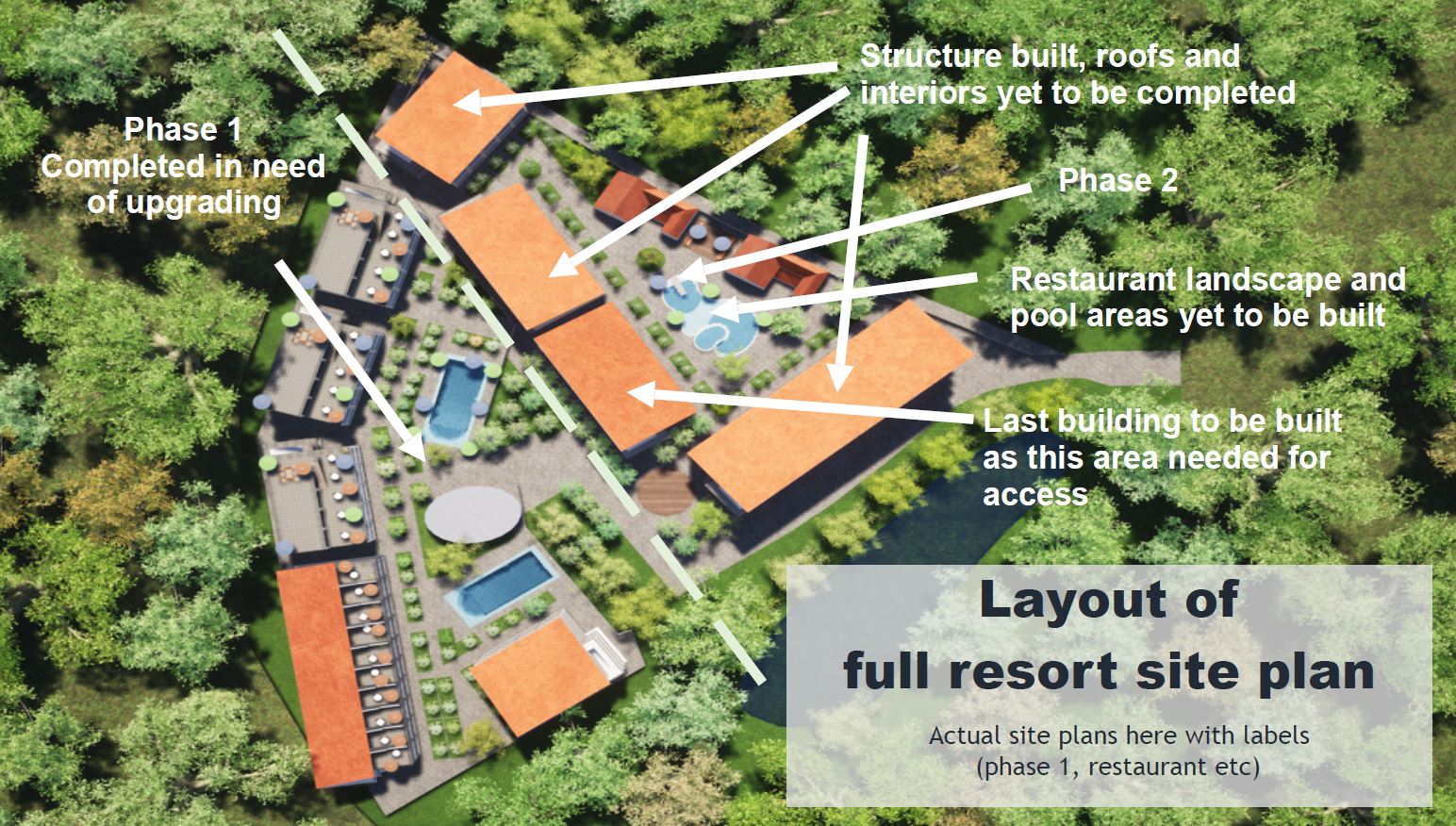 The resort includes a 40-foot delivery/day-trip boat. The resort is Is located in the Gulf of Thailand off the coastline of the Thai province of Rayong, approximately 220 kilometres southeast of Bangkok. Koh Samet is part of the Phe, a sub-district of the Amphoe Mueang Rayong of Rayong Province. In 1981, the Royal Forest Department declared the archipelago of Samet, along with nine other small islands, the headland of Khao Laem Ya, and 11 km Mae Rampeung Beach to be a National Park, and is thus Koh Samet is under the protection of the National Parks Division of the Thai Government.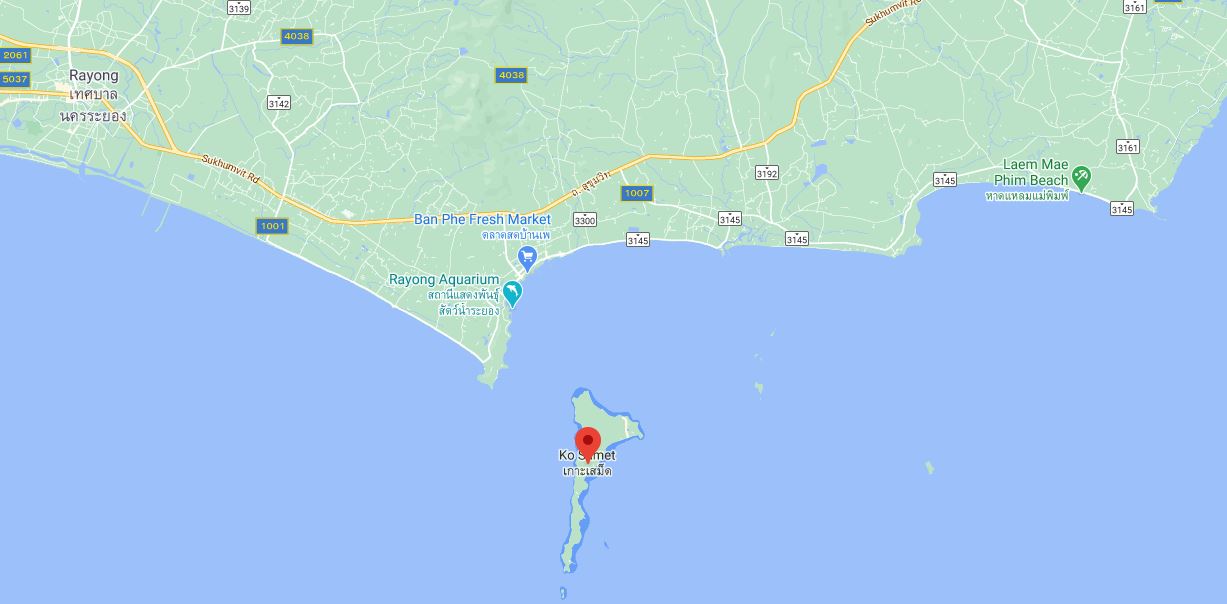 There are certain rules about overseas investment and non-Thai ownership of companies. The owner can advise how we can tackle this.
Named after the 'Samet' trees (Thai for cajeput trees), which grow on the island in abundance. The island offers all the essential elements that make up a fun-filled holiday escape – an endless expanse of turquoise blue sea, crescent bays with fine white sand, lots of water sports, world class cuisine and a thriving nightlife.
Koh Samet has been one of popular tourist destinations for Thai's and foreigners alike for a long time. With its proximity to Bangkok and Pattaya. Koh Samet is a favourite weekend getaway for many locals and the first stop on many tourists holiday in Thailand.
The island is usually packed with visitors on weekends and long holidays. A whole range of
accommodations, from beachfront bungalows to cliff-top luxury resorts cater to equally diverse groups of tourists. Walk-ins are not advised on weekends, as the entire island's accommodation is usually fully booked.
The resort is well-booked by Expedia, Booking.com, Agoda and Air BnB.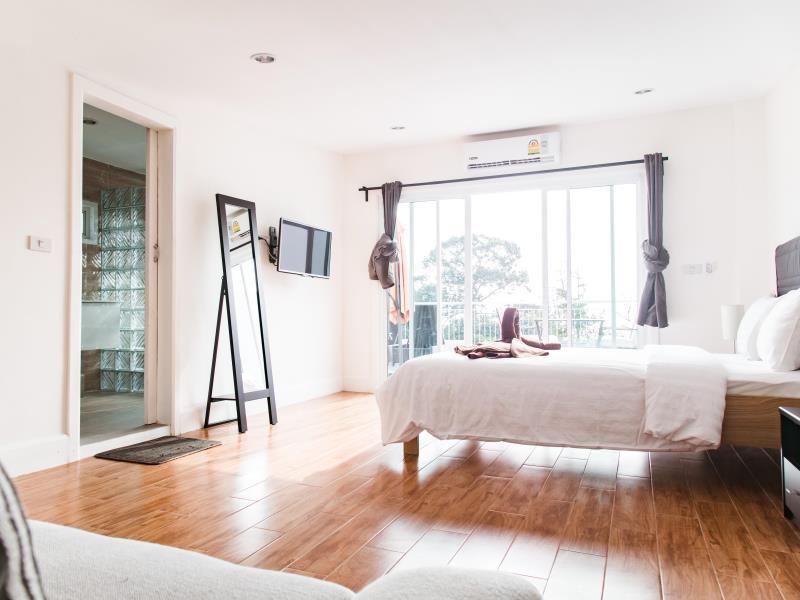 Koh Samet has developed steadily over the past decade, but it hasn't been the victim of over-zealous construction which has hit the likes of Koh Samui (or even Koh Chang). Even though Koh Samet is only a few kilometres from the mainland, the island has its own micro-climate and is the driest archipelago in Thailand. It gets much less rainfall than the rest of Eastern Thailand. The rainy season is May to September but even then it still has significantly less rain than the other islands in Thailand. SD
Main Picture: The Pool at the Pandora Resort
Current Owners: Private family…who can/will stay on to deliver completion of Phase Three
Flag and Management: Free to new owner
Financials: 2019 costs and 2018/19 income figures available after LOI/EOI
Tenure: Leasehold…the lease is a 3 year unconditionally renewed (i.e. you only lose the lease if you break it, or break the law on the premises, or you don't pay the yearly rent of £30! All the multi million dollar resorts on the island are on the same lease basis
Agent: Local agent in partnership with THPT
Guide Price: 300m Thai Baht, which will yield a payback period of 8 years, as is. The current owner has budgeted a further 5m Thai Bhat to upgrade the Phase One & Two works…more if you want to take it to the next level.
Guide Price per Key: 2.18m Thai Baht, or $72k or £53.5k
Date Posted: January 2021
THPT Comment: Fab opportunity to secure this resort hotel in a thriving part of Thailand, but not over-exposed to tourism, in a National Park.
This is a new feature on the THPT site…. Hotel & Serviced Apartment owners can be naturally reticent in publicising their property is for sale…for confidentiality reasons, for staff and current client reasons, so the properties featured in this section will either be "generic" or "name specific"
Each fortnight we mail the opportunities posted that week, but check-out the tab "Hotels Available" and call us for details of "Under the Table" – deals not posted on the site at all
The Hotel Property Team (THPT) is a small group of highly experienced business professionals. Between us, we provide a range of skills and experience which is directly relevant to those involved in the hotel property market.
For more information – Visit www.thpt.co.uk or email info@thpt.co.uk.
MISREPRESENTATION ACT 1967. This information is provided as a general guide and is not intended to be constructed as a statement of fact upon which interested parties can rely. All interested parties should make their enquiries by inspection or otherwise. Neither The Hotel Property Team (trading name of Impetus Marketing 2006 Ltd) nor any person in our employment has the authority to make, give or imply any representation or warranty whatsoever relating to the premises referred to in these particulars. These details do not constitute any offer, contract or any part thereof and all negotiations relating to the premises should be conducted through THPT.