Date: November 2017
Location: Tower Bridge, London, UK
Name: Travelodge London Central Tower Bridge – 3 star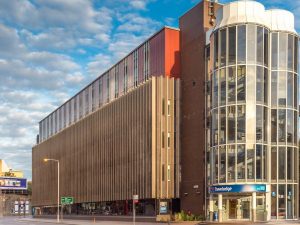 No.of Keys: 190
Seller: Aprirose, recent buyers of QHotels in September 2017 and the 209 room Hampton by Hilton London Docklands, in April 2017, for £35m, making its number of keys at 6,559, as well as 73 pubs from Mitchells & Butler. They also own the Leonardo Hotel at London Heathrow, Z hotel London (Poland Street) and other hotels.
Buyer: CCLA Investment Management on behalf of Local Authorities Mutual Investment Trust
Price: £47.1m
Price per Key: £247,895 net initial yield 3.61%
THPT Comment: Aprirose, headed up by Manish Gudka CEO, has been a serious buyer of hotels of late, so odd it's also a seller….maybe just a good opportunity?
First Seen: The Caterer