Location: One: Carvalhal, Grandola, Atlantic Ocean, Portugal – 70 Minutes Drive From Lisbon; Two: Alpochinhos, Porches, Algarve – 40 Minutes drive from (West of) Faro Airport Portugal

Names: TBA
Guide Price: Options…Main Hotel With Casino €130m; Algarve Resort Hotel €80m or the two combined €178m
No. of Keys: 205 (61 apartments and 144 suites) and 123 (111 suites and 12 apartments)
The Opportunity: This stunning property offers a variety of options, from contemporary hotel rooms to studios, one, two and three-bedroom apartments with spacious areas and sophisticated finishing touches. Every feature of the interiors has been thought to the last detail for maximum comfort with modern and minimalist design. From the comfort of the spacious balconies you can enjoy the dazzling views towards the marina, the sea, the river or the mountains.
Imagine a place where the land meets the ocean, a peninsula ripping through the blue of the ocean and the green of the river. White sand beaches and wild dunes with paths that lead you to magical places in a Natural Reserve inhabited by unique species. Where you can experience the scent of the pine forest or of the fairways of the golf courses. A unique place, untouched, offering a wide range of unforgettable experiences.
Nestled between the Atlantic Ocean and the River Sado, a mere one hour from Lisbon, a place where nature has been generous, this hotel is a resort where the purity of the design is present in every detail, merging perfectly with nature.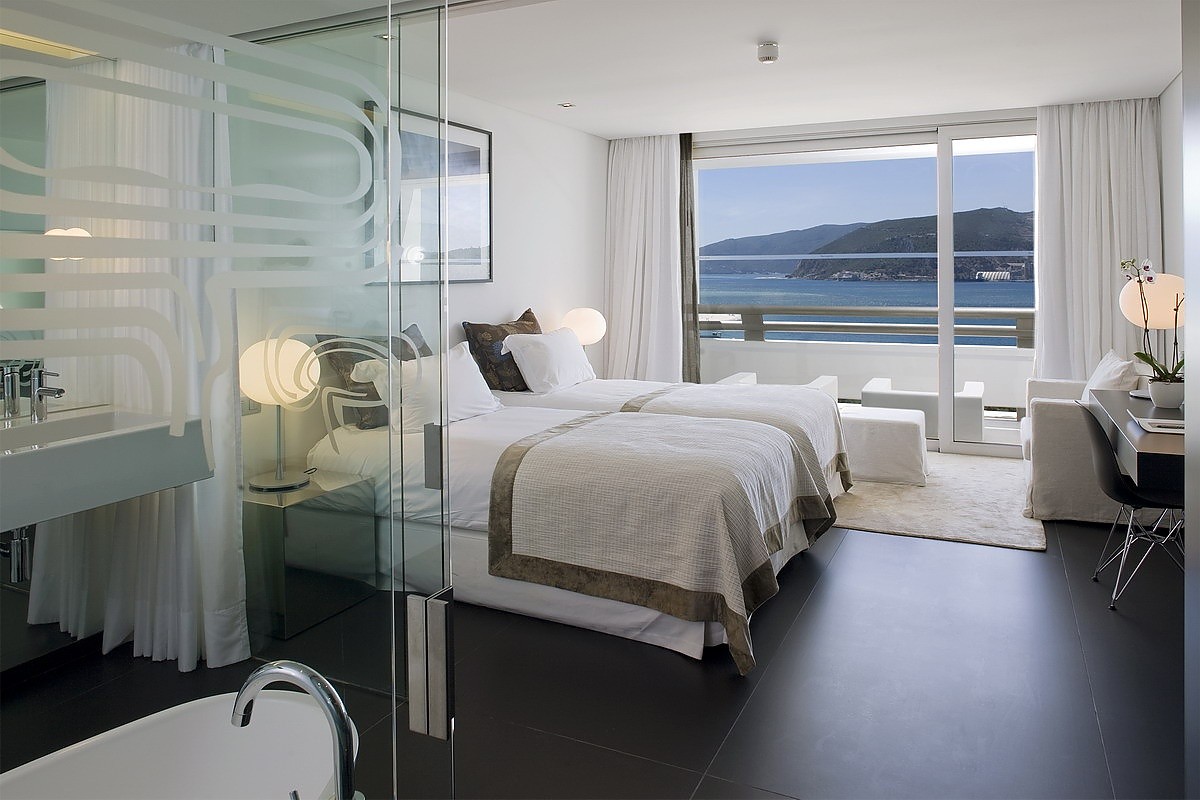 In addition to its environmental diversity, Troia, the local town, is also known for its historical heritage. The Troia Peninsula is a strip of sand on the shore of the Sado estuary with about 17 km in length by about 1.5 km wide.
During the period of Roman occupation, dating from the 1st century to the 6th century A.D, Troia was an island of the Sado delta, called Island of Ácala. The ruins of the population centre of Troia include a living area, a bathhouse, a religious centre and several industrial sites. The main activity was fishing, manufacturing and exporting fish preserves. Even today there are some traces of this rich and ancient past.
Besides the beach, pool the hotel offers guests wine-tasting and Setubal cheese tours, horse-riding, golf, sailboat, diving dolphin watching and kayaks.
The hotel has two restaurants, two bars, casino and extensive meeting and event spaces. Designed by architects with significant expertise in sound, light and the performing arts, The Casino Show Center is equipped with the latest and most sophisticated technologies.
This multi-functional space can host all kinds of events, as an auditorium, show room or as a dining hall and has a maximum capacity of up to 900 people in open space, 550 people in audience and 400 people in dinner setting. The show center includes a medium sized stage, backstage, an orchestra pit with lift, two translation rooms, dressing rooms and production rooms.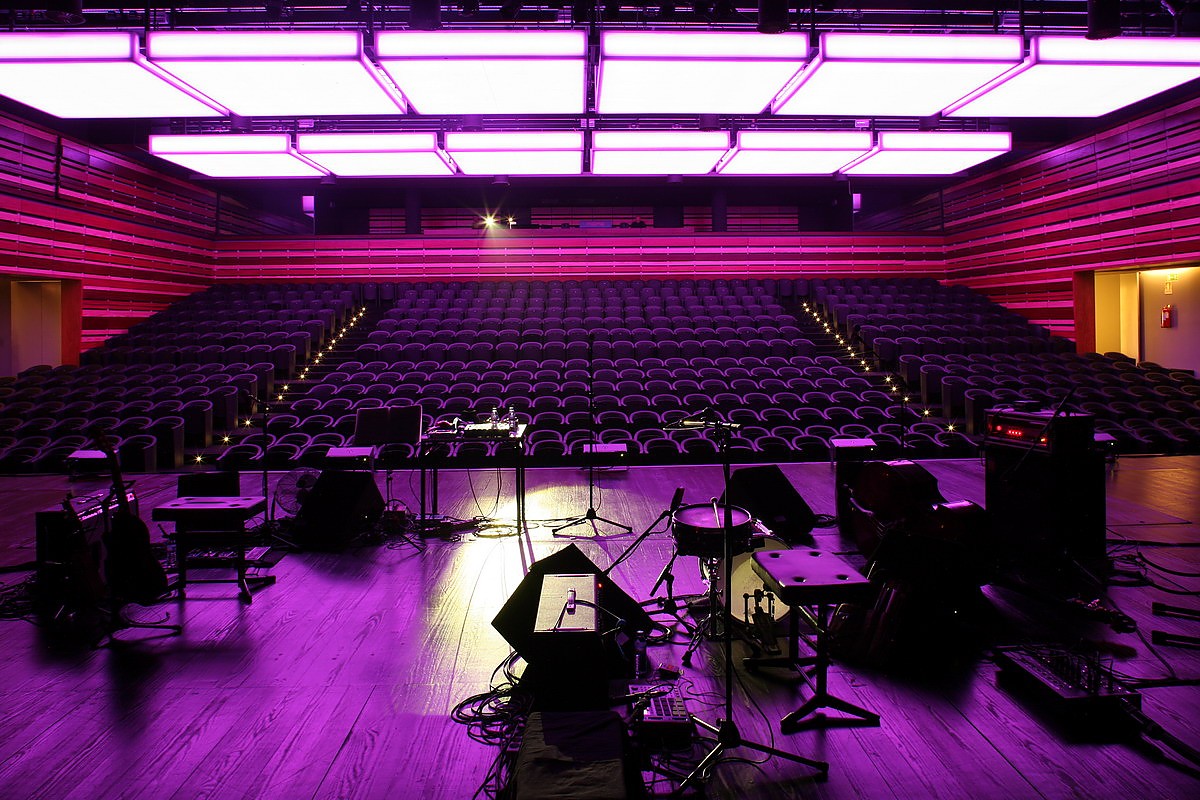 The Conference Centre of the hotel is a spacious and versatile space with natural light and is technologically advanced. It has a large ballroom with capacity for up to 850 people (divisible into 4 rooms), 14 meeting and breakout rooms. With its personalised catering service, it is suitable for parties, exhibitions, conferences, meetings and other events.
There's more…..The same owner has a second Five-Star Thalassa Resort in the Algarve, in 11 hectares of seaside gardens, with five pools, wellness centre with it's own Thalassotherapy Centre, also for sale. PS
Main Picture: The pool and beach of the 2nd hotel, in the Algarve
Current Owner: Private family
Flag and Management: Free to new owner.
Financials: 2018 and 2019 accounts upon LOI/EOI sent
Tenure: Freehold
Agent: Local agent in partnership with THPT
Guide Price: €130m for the hotel with Casino; €80 for the second hotel; €178m for the two hotels
Guide Price per Key: €634k; €650k or €543 for the two (not just rooms but includes a full number of apartments)
Date Posted: June 2021
THPT Comment: This is an opportunity to acquire two fab looking five star resort hotels in North and South Portugal, that would be credit to any top-notch hotel company's portfolio.
This is a new feature on the THPT site…. Hotel & Serviced Apartment owners can be naturally reticent in publicising their property is for sale…for confidentiality reasons, for staff and current client reasons, so the properties featured in this section will either be "generic" or "name specific"
Each fortnight we mail the opportunities posted that week, but check-out the tab "Hotels Available" and call us for details of "Under the Table" – deals not posted on the site at all
The Hotel Property Team (THPT) is a small group of highly experienced business professionals. Between us, we provide a range of skills and experience which is directly relevant to those involved in the hotel property market.
For more information – Visit www.thpt.co.uk or email info@thpt.co.uk.
MISREPRESENTATION ACT 1967. This information is provided as a general guide and is not intended to be constructed as a statement of fact upon which interested parties can rely. All interested parties should make their enquiries by inspection or otherwise. Neither The Hotel Property Team (trading name of Impetus Marketing 2006 Ltd) nor any person in our employment has the authority to make, give or imply any representation or warranty whatsoever relating to the premises referred to in these particulars. These details do not constitute any offer, contract or any part thereof and all negotiations relating to the premises should be conducted through THPT.