Main Photo: The Ickworth Hotel, Suffolk sold by Nigel Chapman in 2017
Date: November 2020
Location: UK
Name: HOTELFINANCE
Who They: In response to a complete change in the sources available for funding hotel acquisitions and development, hotel sector industry veterans Neil Parry, Nigel Chapman, Sarah Green and Tony Nares have launched HOTELFINANCE – a new commercial finance broker which will work solely with the hotel sector.
Over the past decade the clearing/High Street banks have become conservative lenders and the market has responded by throwing up a plethora of challenger banks and other alternate lenders, eager to lend into the hotel sector. Identifying the most appropriate lender and knowing how to structure the loan now requires a high level of professional expertise from your debt advisor and HOTELFINANCE aims to provide this.
Neil Parry was previously Managing Director of RBS/Natwest Hotels & Leisure Large Corporate Team where he oversaw a £2bn portfolio of loans. Previously to this his roles included National Head of Hospitality & Leisure and Regional Credit Director at Barclays. Neil has extensive debt structuring experience having previously been a partner in a debt advisory business and has more recently been consulting on the government backed coronavirus lending schemes
Nigel Chapman has spent the past 30 years developing and operating a number of new hotel and resort brands. These include Alias Hotels, Luxury Family Hotels, Martinhal Resort and the 5 star Sheen Falls Lodge in Kenmare. He has bought or sold nearly 50 hotels and raised debt and equity of over £250m in his time.
Sarah Green was previously Development Director for Hilton (UK & Ireland) and prior to that was Business Development Director, Hotels for RBS. She has extensive hotel funding and development experience and brings real knowledge to structuring a deal that works for both borrower and lender.
Tony Nares career as a Financial Director in the hospitality sector spans four decades. He is known for his expertise in entrepreneurial environments having worked with fully listed PLC's Private Equity and private ownership enterprises.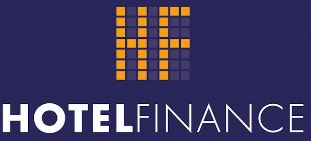 'We are delighted to be launching HOTELFINANCE and believe that our combined many years of experience in lending, investing and operating in the hotel sector will help us deliver tailored solutions to those hoteliers wanting to raise debt in these difficult times.' says Sarah Green
THPT Comment: A great of team of people, known to THPT with good experience from the different aspects of hotel finance. We wish them well and much needed at this time!
First Seen: HOTELFINANCE press release
The Hotel Property Team (THPT) is a small group of highly experienced business professionals. Between us, we provide a range of skills and experience which is directly relevant to those involved in the hotel property market.
For more information – Visit www.thpt.co.uk or email info@thpt.co.uk