Date: January 2018
Location: Mansion House, City of London, UK
Name: Vintry & Mercer Hotel – Five star. It takes its name from two of the ancient guilds that traded here on the banks of the Thames, Vintry was the centre for London wine merchants and Mercer was established for the sellers of fine textiles such as silk and damask. The hotel will open Spring 2018.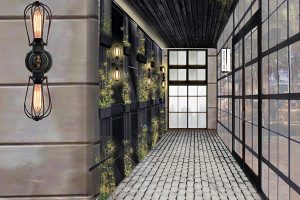 No. of Keys: 92
Owner/Developer: The team that opened The Ampersand in 2005 – Anton Fedun and GM Roberto Pajares.
THPT Comment: Messrs Fedun and Pajares did a fabulous job with the 111 room Ampersand Hotel in South Kensington and i am sure they will continue the trend at Vintry & Mercer. Look forward to Mercer Roof Terrace with glass walled area as well as outside space. The part of London (The City) has had a rash of trendy new hotel openings, from The 252 rooms Ned, the 100 room Four Seasons at Ten Trinity Square, 143 room Nobu Hotel Shoreditch, the 120 room Curtain and 276 room Dorsett City.
First Seen: Luxury Lifestyle Magazine