Date: April 2018
Location: Shoreditch, London, UK
Name: Nobu Hotel Shoreditch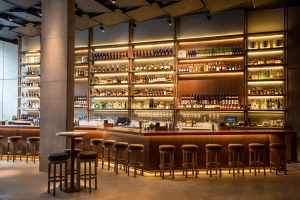 No. of Keys: 148
Owner: Willow Corporation….The investment loan is comprised of a £48.5m senior debt facility with pbb Deutsche Pfandbriefbank and a £20m mezzanine debt facility with funds advised by LaSalle Investment Management.
The facility replaces the development loan that funded the building of the 90578 sq ft hotel, which opened to guests in September 2017. BBS Capital advised Willow Corp on the refinancing.
Amy Klein Aznar, head of debt investments & special situations at LaSalle Investment Management said: "Nobu London is an excellent example of our ability to support sponsors from development through to asset stabilisation. It was a pleasure to work with pbb Deutsche Pfandbriefbank and BBS Capital on this great transaction."
Charles Balch, head of real estate finance UK, CEE and international clients at pbb, added: "We were delighted to provide Willow Corp Sarl with a senior debt package to refinance their construction facility, working alongside both LaSalle Investment Management and BBS Capital."
Nobu Hotel Shoreditch is located at 10-50 Willow Street with 148-rooms and spa onsite. It was designed by architect Ron Arad and was delivered by Ben Adams Architects.
Best known for its high end and innovative Japanese restaurants, Nobu Hospitality was selected to operate the property under a 15 year management agreement.
THPT Comment: Willow Corp Sarl…who are they? Press reports refer to Israeli Meir Abutbul as developer…He being owner of fashionable Blake's Hotel in London's Kensington, bur he doesn't appear to be a director of Willow Corp..
First Seen: Property Week