Date: June 2017
Location: Northwest Highway, Dallas, Texas, USA
Name: Hilton Dallas Park Cities – Four star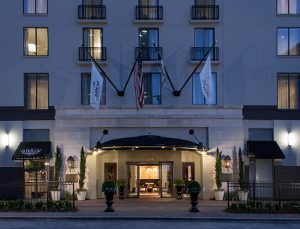 No. of Keys: 224, pool and 10,259 sq. ft. of meeting space
Seller: A Virginia-based real estate investment trust. HFF handled the sale.
Buyer: Woodbine Development Corp., a new Dallas-based investment fund that plans to acquire up to US$250 million in properties, with this being their first purchase.
"With this fund, we are leveraging the relationships that Woodbine has developed over 45 years and sourcing unique opportunities in high-barrier-to-entry markets where we feel confident about the long-term cash-flow potential," Dupree Scovell, Woodbine managing partner and chief investment officer, said in a statement.
Woodbine has a long track record in the hotel business. The company — a unit of Dallas-based Hunt Consolidated — built downtown's Hyatt Regency Dallas at Reunion in 1978. The company operates more than 1,500 hotel rooms in the Dallas-Fort Worth area, and has hotel projects in Texas, Arizona, California, Oregon and Louisiana.
In December 2017 Woodbine announced they were planning to invest a further US$6m in refurbing the restaurant, bar and meeting spaces.
Price: Undisclosed
THPT Comment: Be interesting to see what Woodbine does with the remainder of the fund's monies…they clearly know their way around top-end hotels
First Seen: Dallas News