Main Photo: The new Aloft hotel, more exciting on the inside!
Date: March 2021
Location: Woodcock Street, Birmingham, West Midlands, England, UK
Name: Aloft Birmingham Eastside
No. Keys: 195
Seller: TBA
Buyer: The Aloft Birmingham Eastside, has been opened by Marriott International Group, in Woodcock Street with 195 bedrooms, a cocktail bar and casual dining restaurant. The new hotel is part of a conference centre development.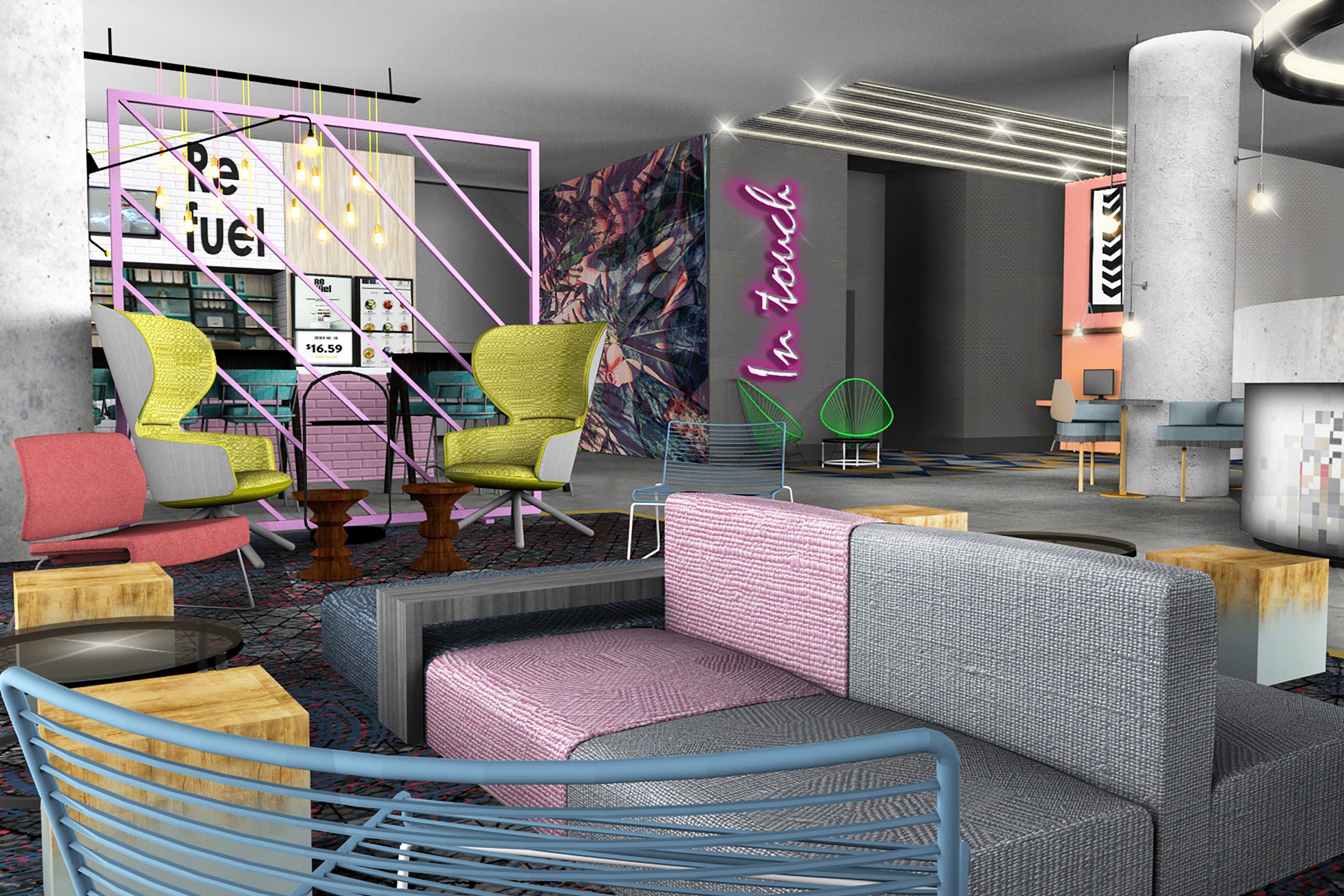 Marriott says Aloft Hotels is its brand for music enthusiasts and tech-savvy travellers, with around 185 sites globally.
The new hotel, which is only Aloft's fourth in the UK, forms part of a wider conference and education centre project called The Eastside Rooms due to open in April.
Matt Huddart, General Manager at Aloft Birmingham Eastside, said: "We are thrilled to be opening the doors to Birmingham's newest and most dynamic hotel. Home to some of the best music venues in the country to entertain domestic and international visitors, Birmingham has an incredible culture and is the perfect location for the Aloft brand which uses music, design and technology to enhance the experience of every guest."
The scheme has been developed by Unite and will provide a new West Midlands regional base for the trade union, along with 23 meeting and event rooms, including a pillar-free ballroom, for use by both Unite and external clients.
The Eastside Rooms, which was awarded consent nearly six years ago, sits in the heart of an emerging business and education district alongside Aston and Birmingham City universities and the Innovation Birmingham tech campus.
Other construction work in the vicinity includes Birmingham City University's mixed-use Eastside Locks project and the new HS2 station in Curzon Street.
THPT Comment: Considering the concept of Aloft is trendy and very "now" surprised this is only the fourth in the UK….out of just shy of 200 sites globally…maybe they will step it up from here.
First Seen: Business Live
The Hotel Property Team (THPT) is a small group of highly experienced business professionals. Between us, we provide a range of skills and experience which is directly relevant to those involved in the hotel property market.
For more information – Visit www.thpt.co.uk or email info@thpt.co.uk.