Date: April 2018
Location: China & Japan
Name: Oakwood Apartments
"We are expanding our portfolio of "Oakwood Apartments" properties in China and Japan – markets where we have a strong presence." said Dean Schreiber, managing director of Oakwood Worldwide, Asia Pacific in a recent press release.
"In our portfolio we offer a full range of products, each designed to cater to a different lifestyle, from relocating families and travellers seeking a community vibe, to an increasing number independent travellers who treasure mobility, utility and convenience – and this is where "Oakwood Apartments" is the most appropriate product that meets their needs."
Japan: currently, Oakwood operates 11 properties in the island nation, but the company has plans to introduce two new Oakwood Apartments selections there.
The first of those properties will be the Oakwood Apartments Shinjuku, Tokyo, which will be a serviced apartment building offering 40 units in western Shinjuku, divided between a selection of studios and one bedroom apartments.
This property is currently slated to open during the second quarter 2018.
The second property will be the Oakwood Hotel and Apartments Shin-Osaka, which will make its own debut in the third quarter.
It will be the first property for the company outside of Tokyo, and once complete it will have 185 rooms, all of which will be serviced apartments.
China: The Oakwood Apartments brand will be making its debut at the end of the year with a pair of projects, one of which will be in Yangzhou and the other of which will be located in Sanya.
This likely marks the continuation of one of Oakwood's primary strategies: bringing its properties to second and third tier cities.
Once opened, the Yangzhou property will feature a total of 144 units, while the corresponding new property in Sanya will feature a total of 163 rooms.
THPT Comment: Oakwood are quite a veteran to the serviced apartment scene with 19,000 locations in 95 countries, headed up by Christopher Ahearn, CEO Global, who started with Oakwood as SVP Sales & Marketing in 2005. It's roots go back to 1960 when Howard Ruby and Bob Franks started in real estate managing small apartment buildings in California.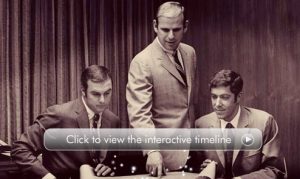 In 1969, Howard Ruby created the Oakwood Apartments brand, featuring furnished apartment complexes that catered to a broader audience.
The concept of "corporate housing" was born and—for the first time—extended-stay business travellers had a spacious alternative to a typical hotel room, complete with full-sized kitchens, quality furnishings, home services and housewares, on-site amenities including swimming pools, fitness centres, concierge service, and more…..Before or after the likes of Marriott's Residence Inns?
First Seen: TopHotel News