Date: April 2018
Location: North Sydney, Australia
Name: Vibe Hotel North Sydney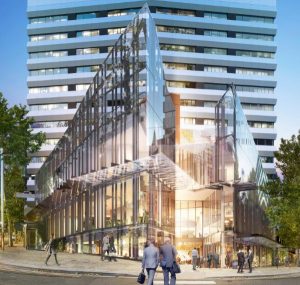 No. of Keys: 187
Seller: Part of the Cromwell Property Group's Northpoint Tower. Cromwell set up a JV with Gloag Investments in 2016, to develop Kintore House in Edinburgh, Scotland into a 82 until serviced apartment operation, to be run by BridgeStreet – opening 2018.
Buyer: TFE Hotels CEO Rachel Argaman said it was a much-needed addition on the North Shore and marked a great year for the Vibe Hotels brand, which will soon have 12 hotels in its portfolio.
Its first hotel opened at Rushcutters Bay, Sydney, in 2003, and was followed by three more hotels in Sydney, Hobart and Melbourne the next year.
Hotels opened later at Darwin Waterfront, at Canberra Airport, which has since won multiple design awards, and at Marysville near Victoria's Yarra Valley, which has a beautiful bushland outlook and conference centre.
"We have three more Vibe Hotels under construction in Melbourne, Hobart and Darling Harbour," Ms Argaman said.
"We are about to unveil a multi-million dollar refurbishment at Vibe Hotel Gold Coast with a beautiful coast-meets-hinterlands design scheme and we are completely transforming Vibe Hotel Sydney in Goulburn Street, Sydney, adding a new dining offering, Storehouse Sydney Central."
THPT Comment: Great to see this contemporary young-ish hotel company doing so well with 12 hotels in 15 years.
First Seen: Hotel Management Australia